Project Overview
If you are in a big city, finding a new place to eat can be overwhelming. Researching different options can take forever, and it's always hard to know if reviews are trustworthy. SPOTS makes it quick, fun, and easy to discover local places to eat, drink, and hang out. The app connects you to restaurants, bars, and cafes that are close to your current location, and it provides you with curated recommendations based on your existing habits and preferences.
Target Audience
SPOTS is designed for people are who looking to try new places in the moment, either in their home city or abroad.
Key Features
SPOTS enables individuals to do three key things: discover new places, compare their options effortlessly, and fine tune their Spots to suit their tastes.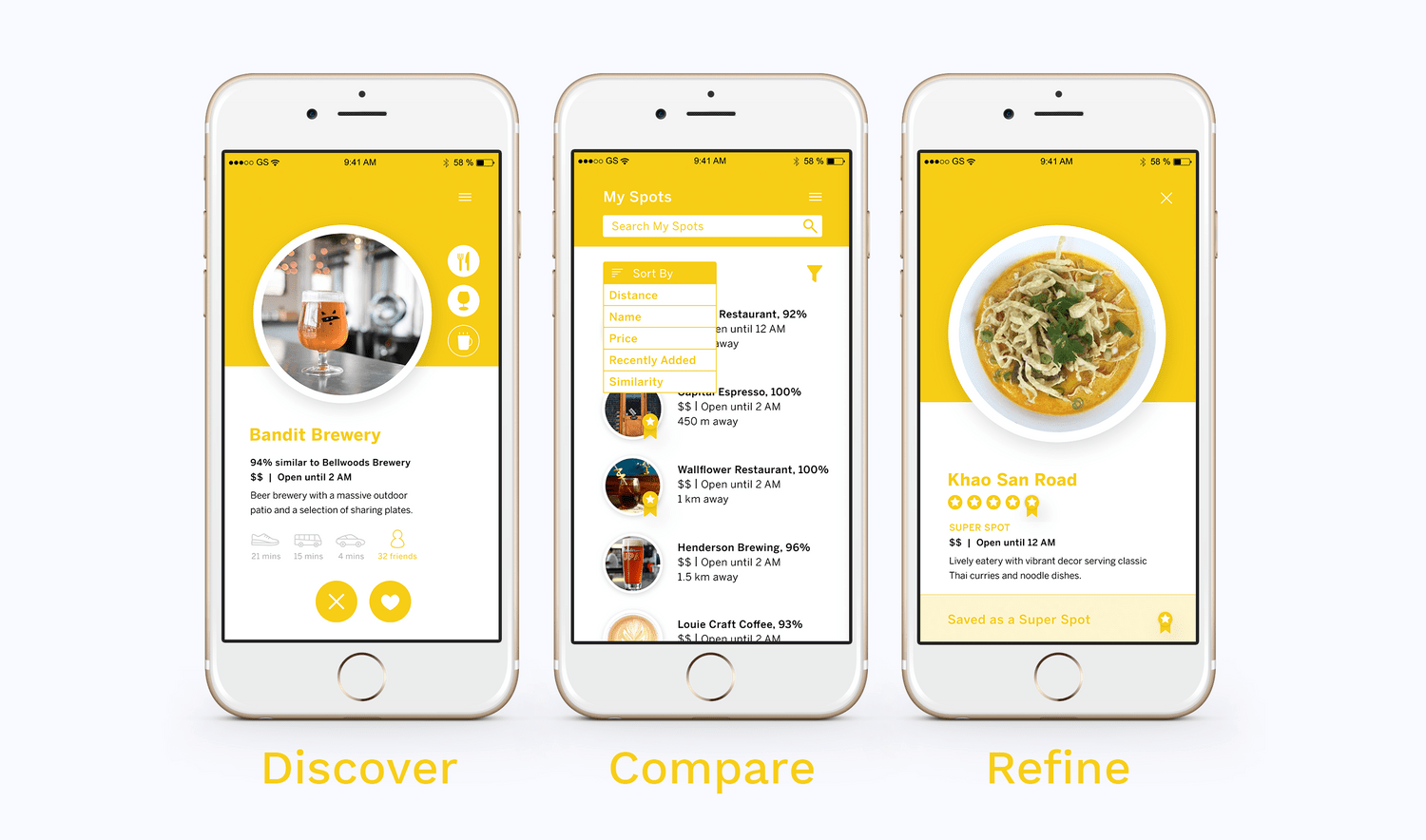 DISCOVER NEW PLACES
SPOTS shows the user a variety of nearby local Spots based on their similarity to places they like. The user can either discard the recommendations, or like them.
COMPARE OPTIONS EFFORTLESSLY
The Spots that the user likes are stored in a place where they can be filtered, sorted, searched, and rated.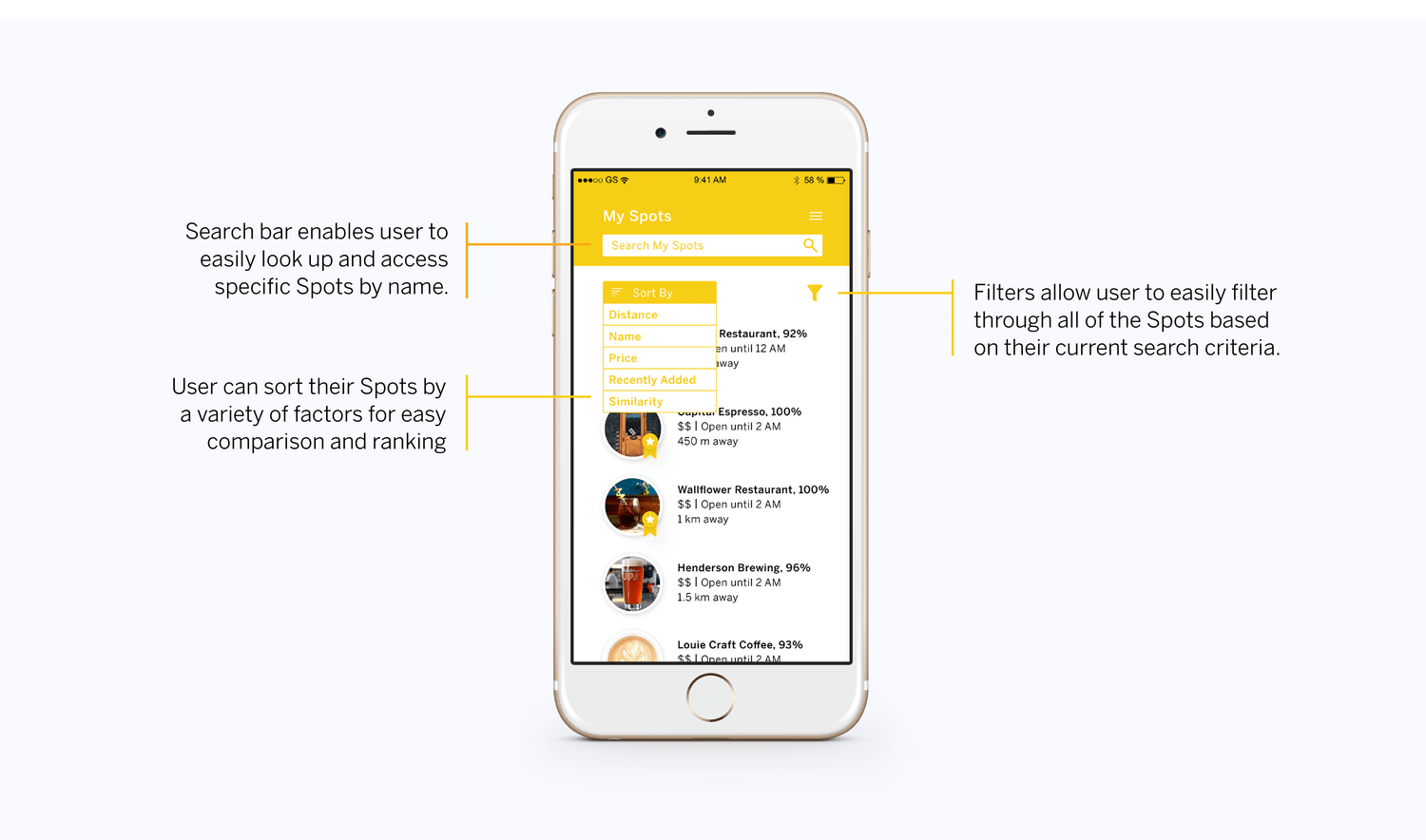 FINE TUNE SPOTS TO SUIT YOUR TASTES
In the detailed Spot view, users can rate Spots once they've visited them. The user-provided ratings feed into and help to refine the app's future recommendations.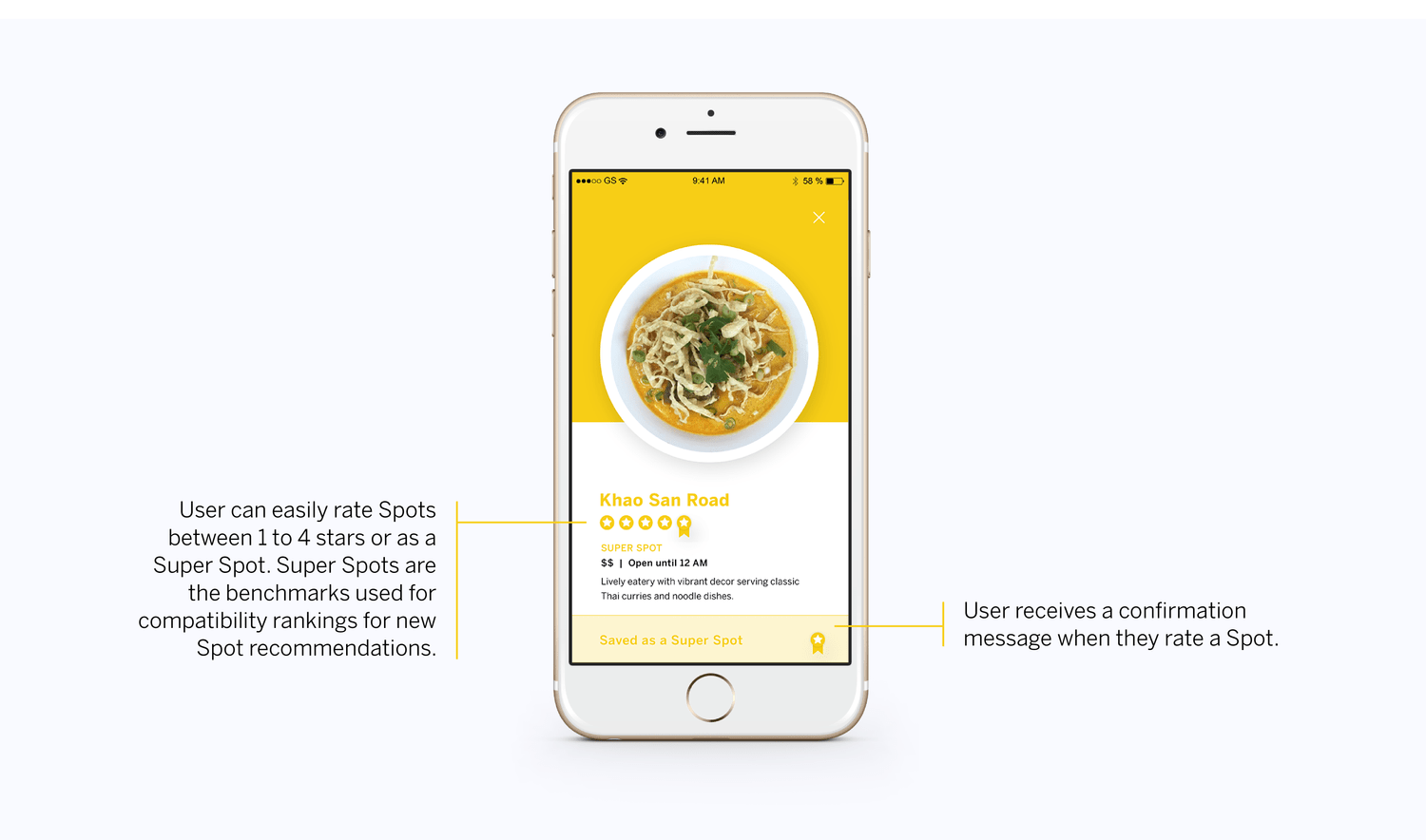 Why Spots Matters
Although there are plenty of apps and websites that rate and recommend different food and drink venues, they can take lots of time to navigate and understand. SPOTS makes finding new places easy by showing users one nearby option at a time, and using their own preferences and social connections to support the recommendations.