Rush is a magazine about candy and chocolate that will appeal to anyone who in possession of a gigantic sweet tooth. This colourful magazine is jam-packed with fun facts, recipes, articles, and more.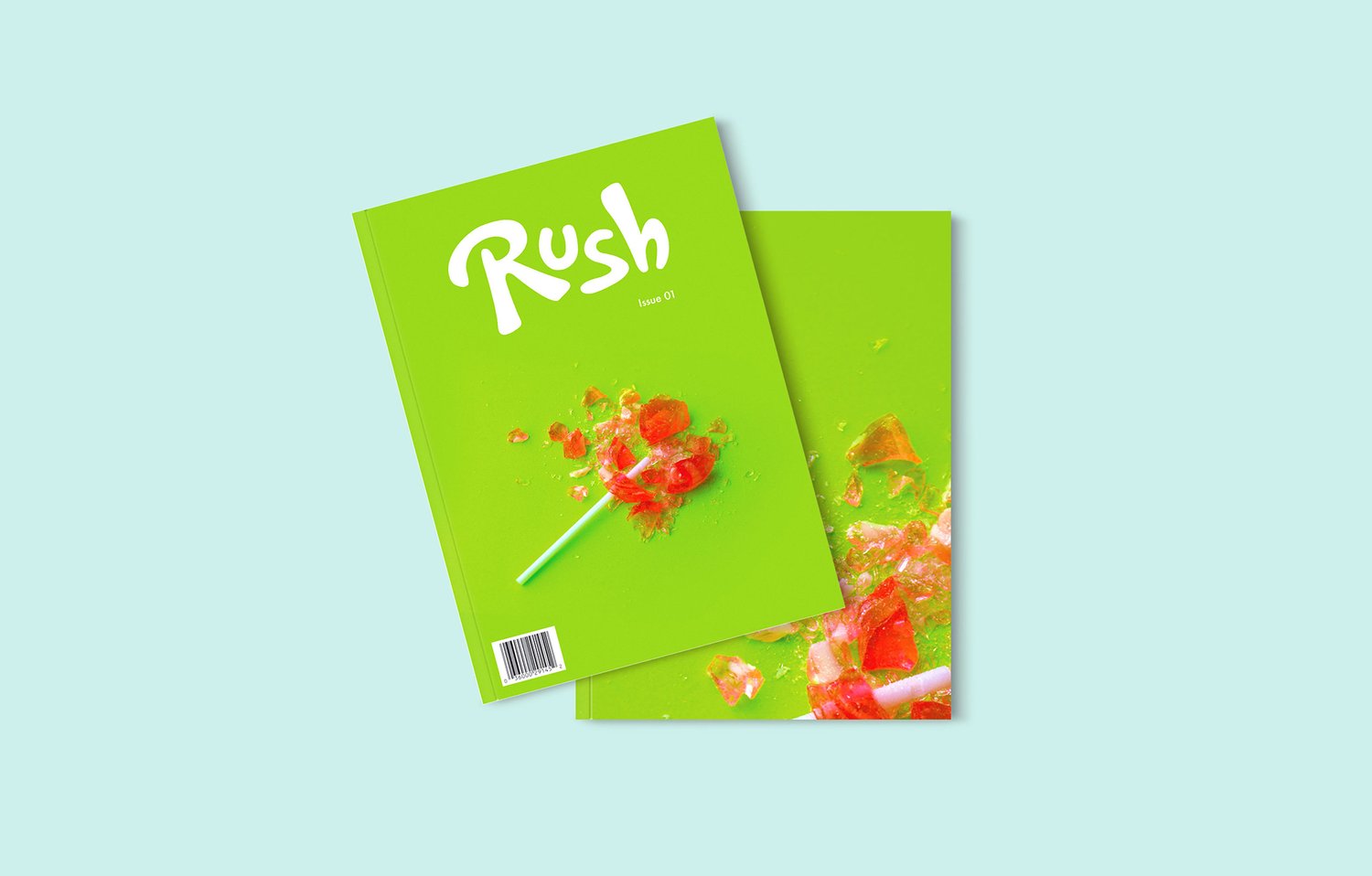 This magazine is aimed towards young adults with with a love of sweets. I tried to make every spread vibrant and fun with a huge pop of colour to go alongside mouthwatering photos of candy.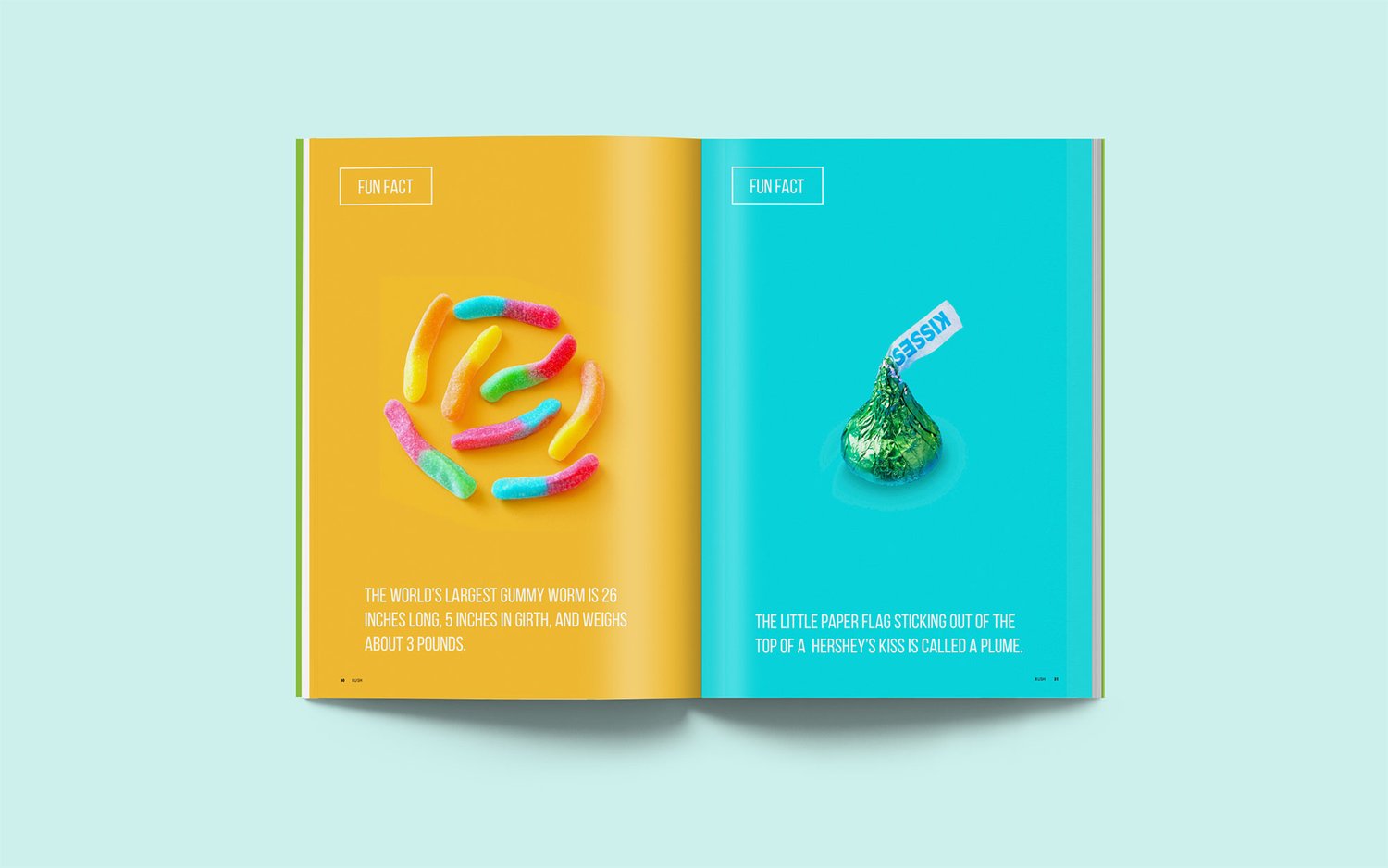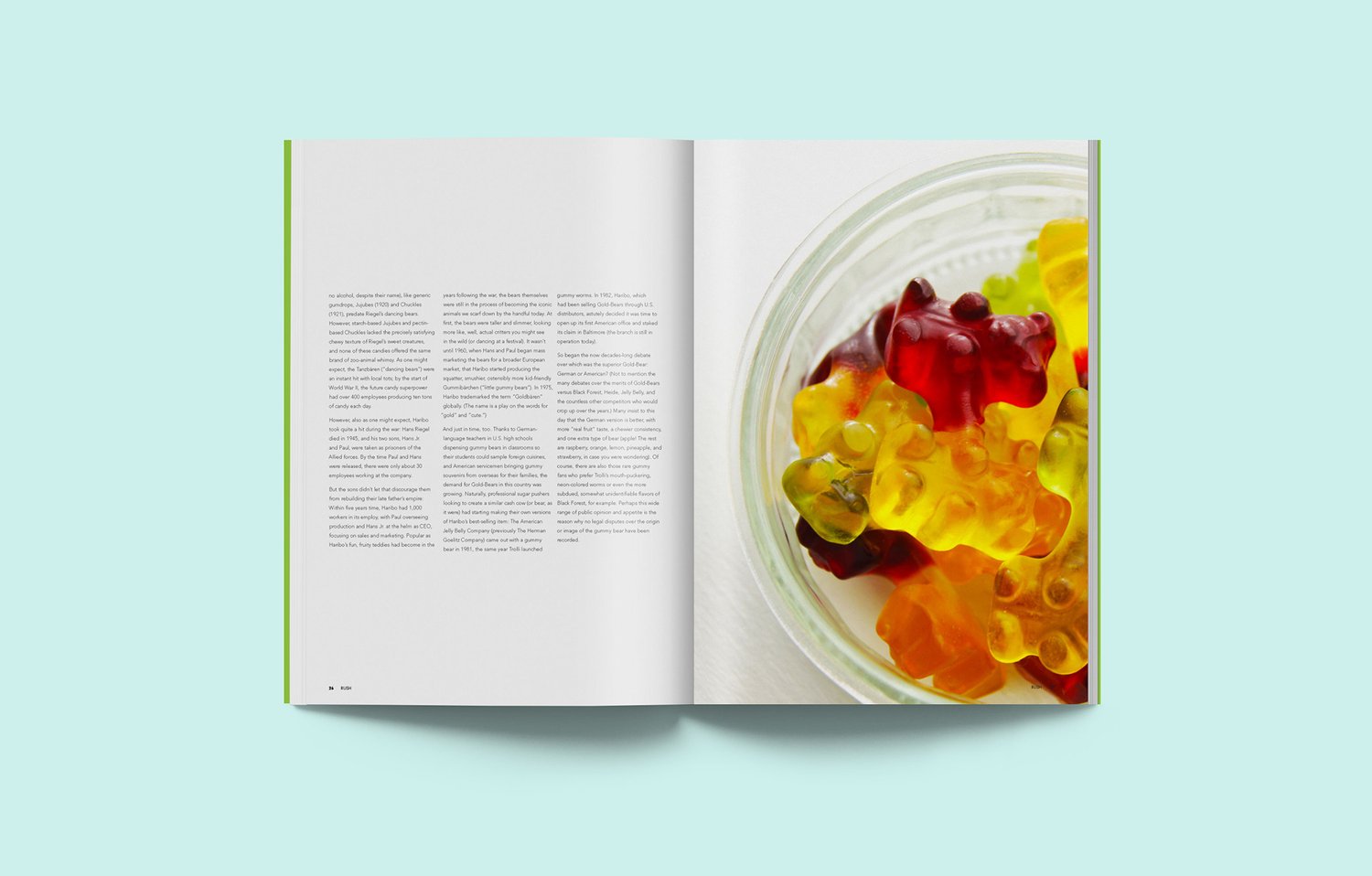 After reading this magazine, you'll find yourself craving candy like you wouldn't believe!