Simplifying the writing process for the modern musician
Demo is a mobile application designed to help songwriters easily manage and track their creative process. Because musicians often rely on simple voice recording apps to record snippets of song ideas, I wanted to design a product that would cater specifically towards musicians and allow them to tell the story behind their music.
Reductionist User Interface
I approached the user interface with a strong sense of minimalism, opting to use a sort of reductionist approach to all of the screen designs. The goal was to limit functionality to the bare minimum in order to ensure that the app was simple and easy to use.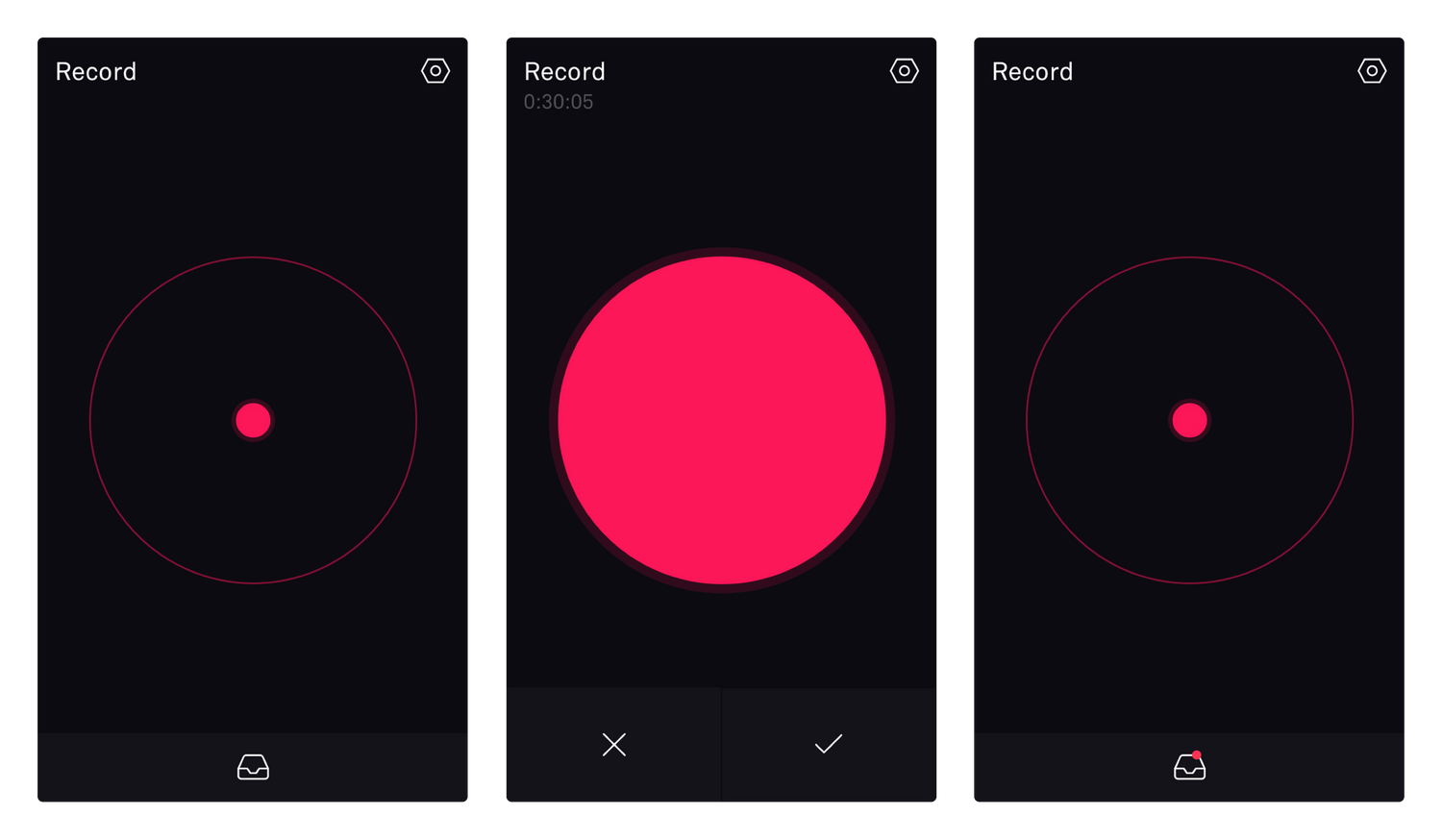 Categorized Timeline
While the application essentially acts as a file management system, I opted to showcase all of the files in a timeline type view. This helps musicians to manage their files based on song or theme, allowing them to track their creative process from the start to finish.
Simplified Organization
Files can then be organized and played back using the built-in audio player. Using bold and bright colours to contrast the dark interface, I wanted to place all of the focus on the audio files themselves.