Deconstructing the fleeting nature of human relationships.
Overview
Close Strangers / Closed Friends deconstructs the fleeting nature of human relationships through a series of experiments — a printed data piece, an interactive data piece, and a concertina book — leading up to the final installation piece. The project documents 150 of my relationships, both past and current, deconstructing why these relationships often fade and how they can potentially be reignited.
Patterns of Relationships in a Physical Sphere
I approached my project initially wondering whether there were patterns in relationships and whether the longevity and strength of the relationship was dependant on the amount of physical interaction. I documented this through a translucent data visualization piece printed on opalux that outlines the physical interaction of 150 of my relationships within a 21 year span. Constant physical interaction did not indicate strength in relationship, but rather convenience. This redirected my research to explore both digital interaction and different modes of connection.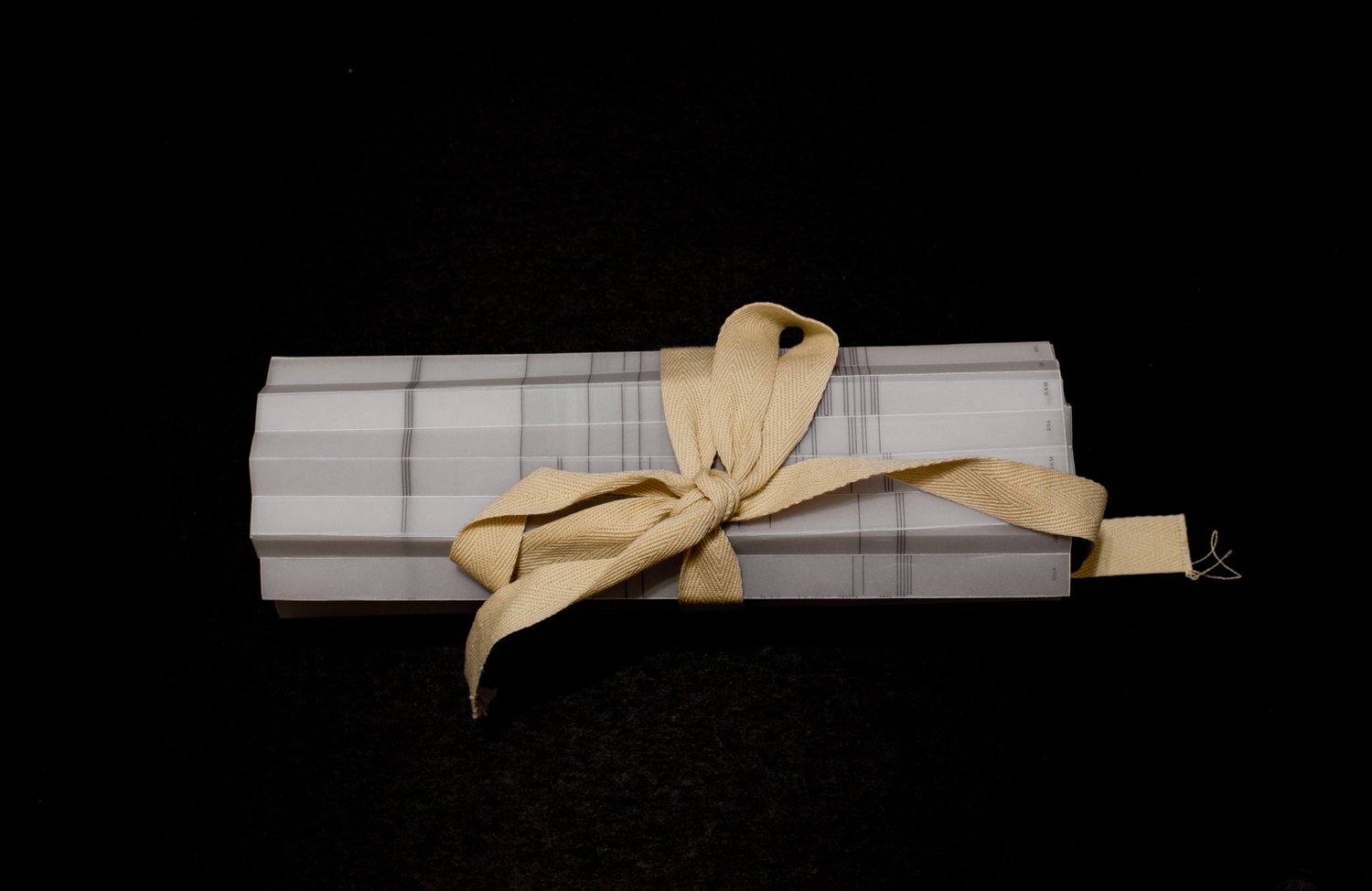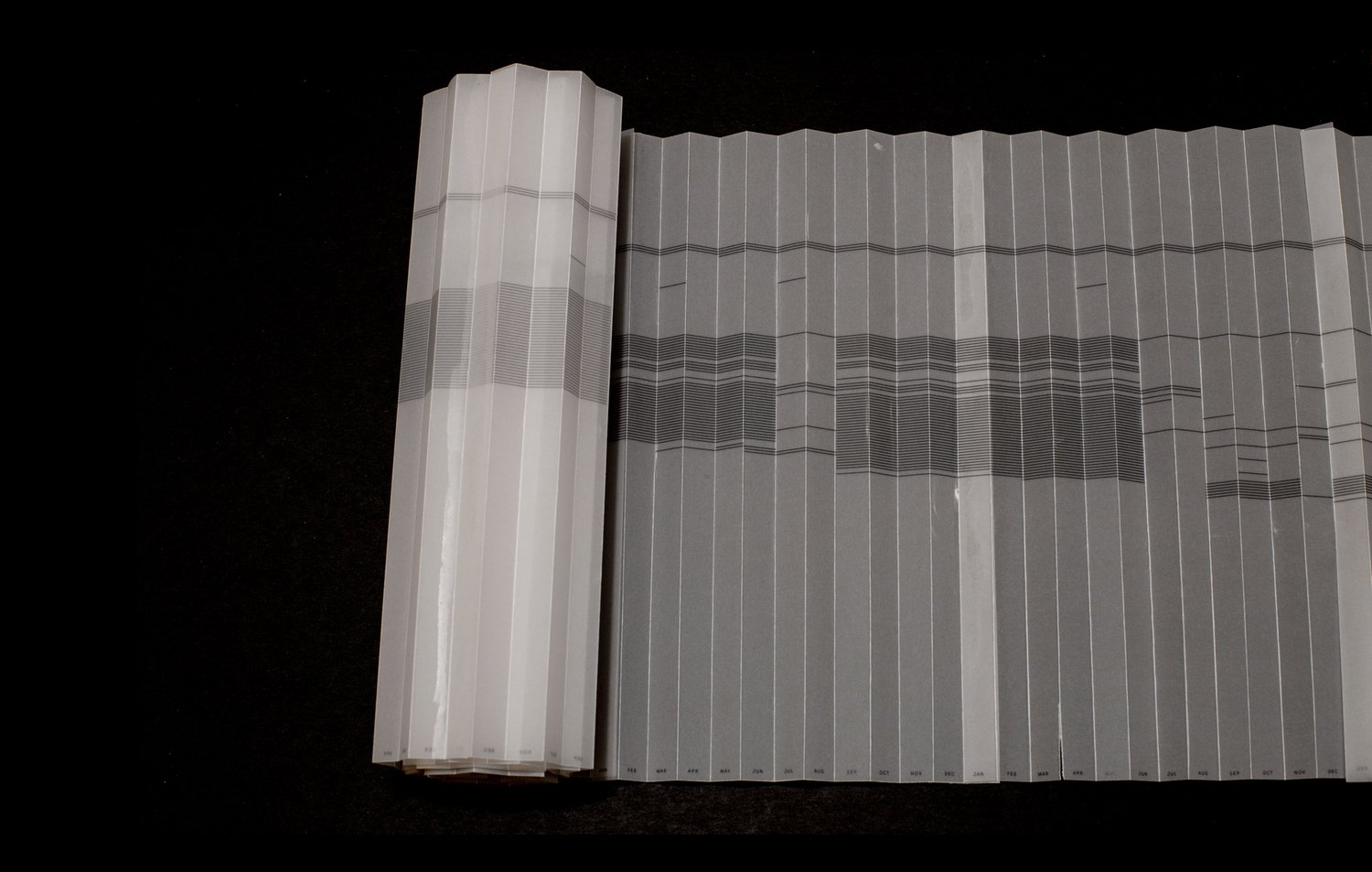 Expanding on Unique Relationships in a Physical-Digital Sphere
After realizing that physical interaction was not an indicator of relationship strength and longevity, I explored moments of digital interaction and "connectors" that are prominent in the relationship. "Connectors" included mutual relationships, similarities in ethnic backgrounds, gender, age, and interests. Exploring this component through an interactive data visualization piece allowed me to filter through the data to understand more prominent "connectors" and whether these "connectors" were significant in the strength of our relationship.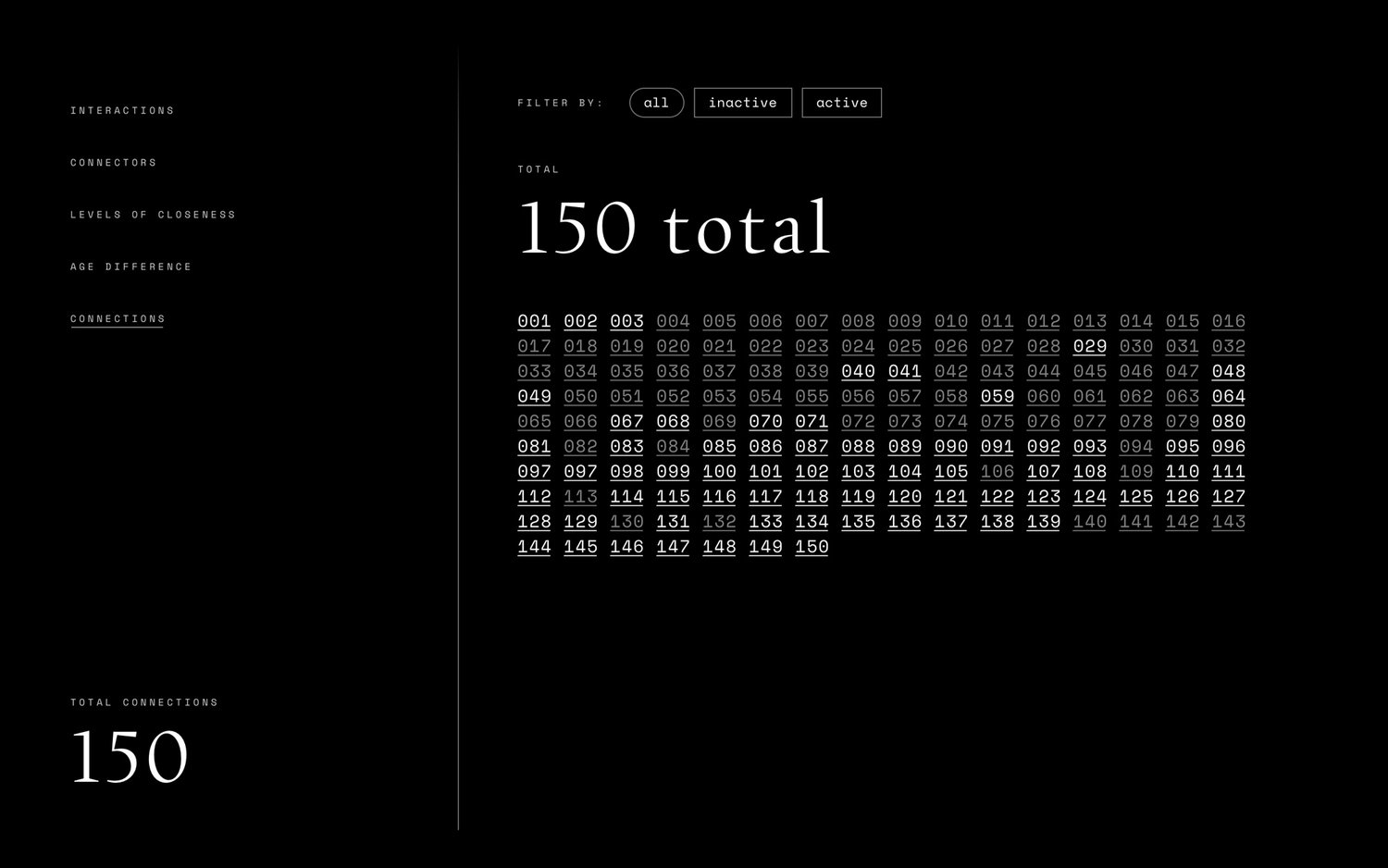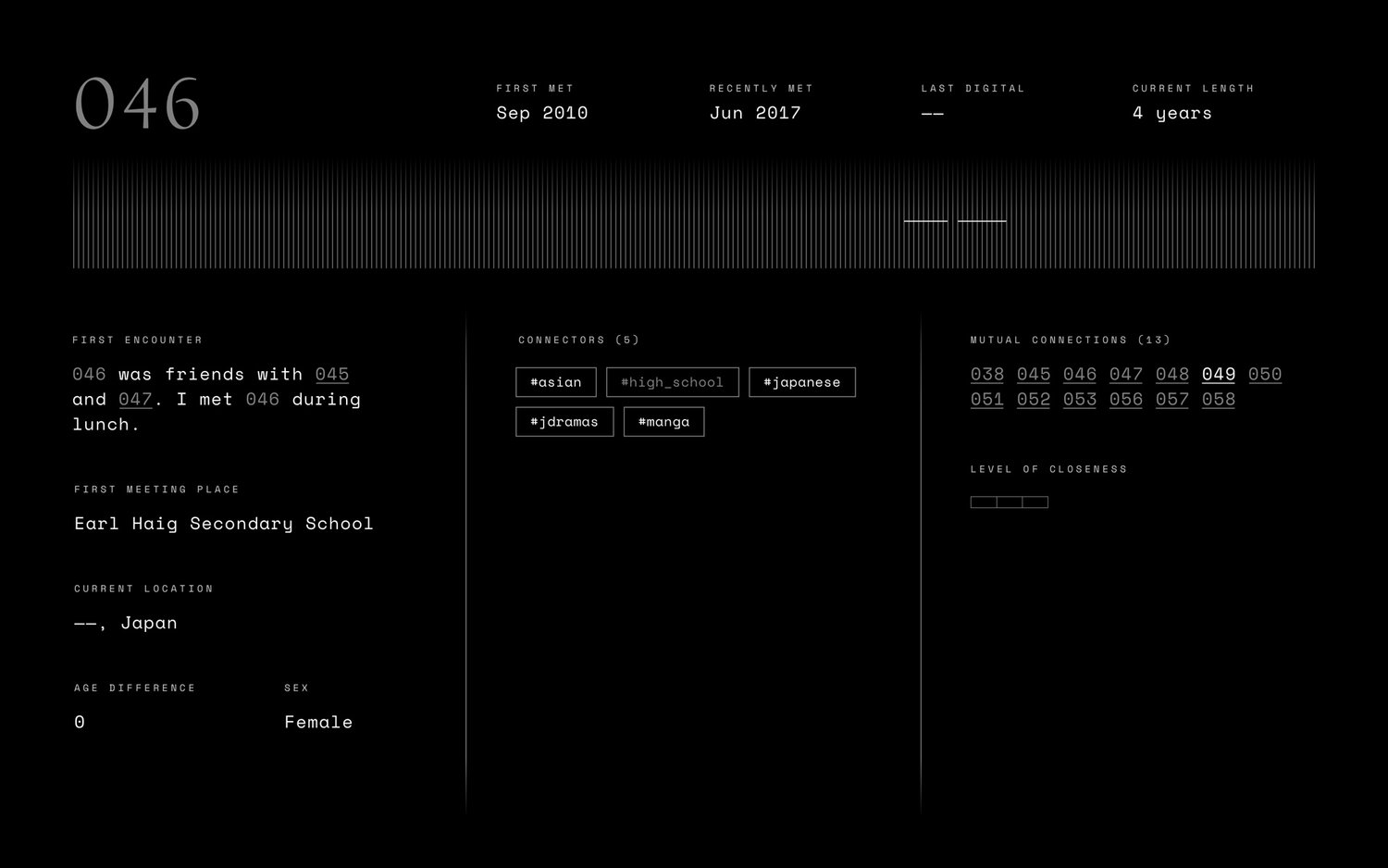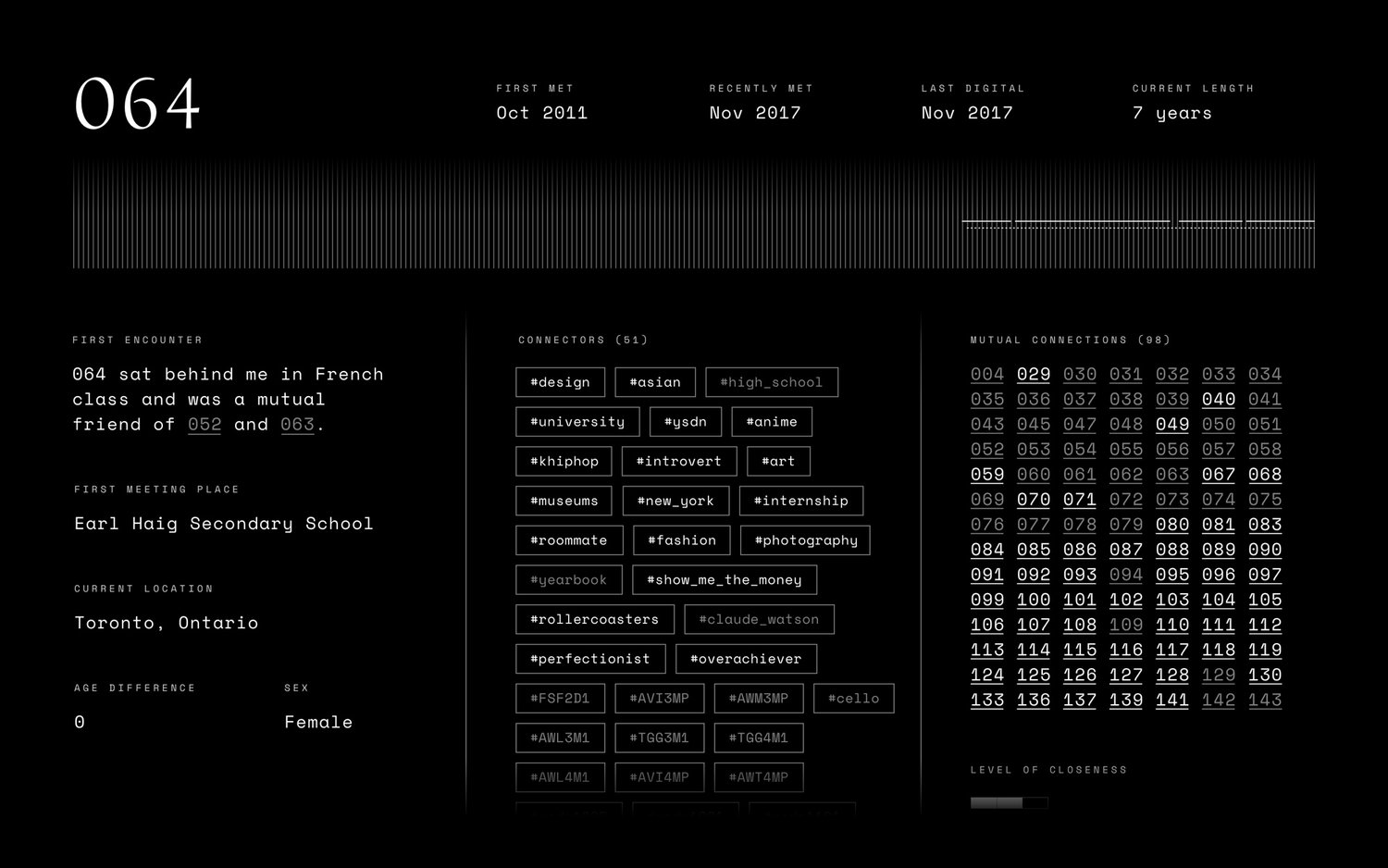 The you I remember
In my next design exploration, I decided to explore the significance of memory and emotion in remembering past and current relationships. In this asymmetrical concertina book, I document 20 of my most prominent relationships that have made the most impact on me. On Thursday, November 10th, 2017 at 7:15am, I wrote the most recent and prominent memory I have of that specific person. A blind connecting contour in risograph accompanies the message, representing the last image and memory I have of them.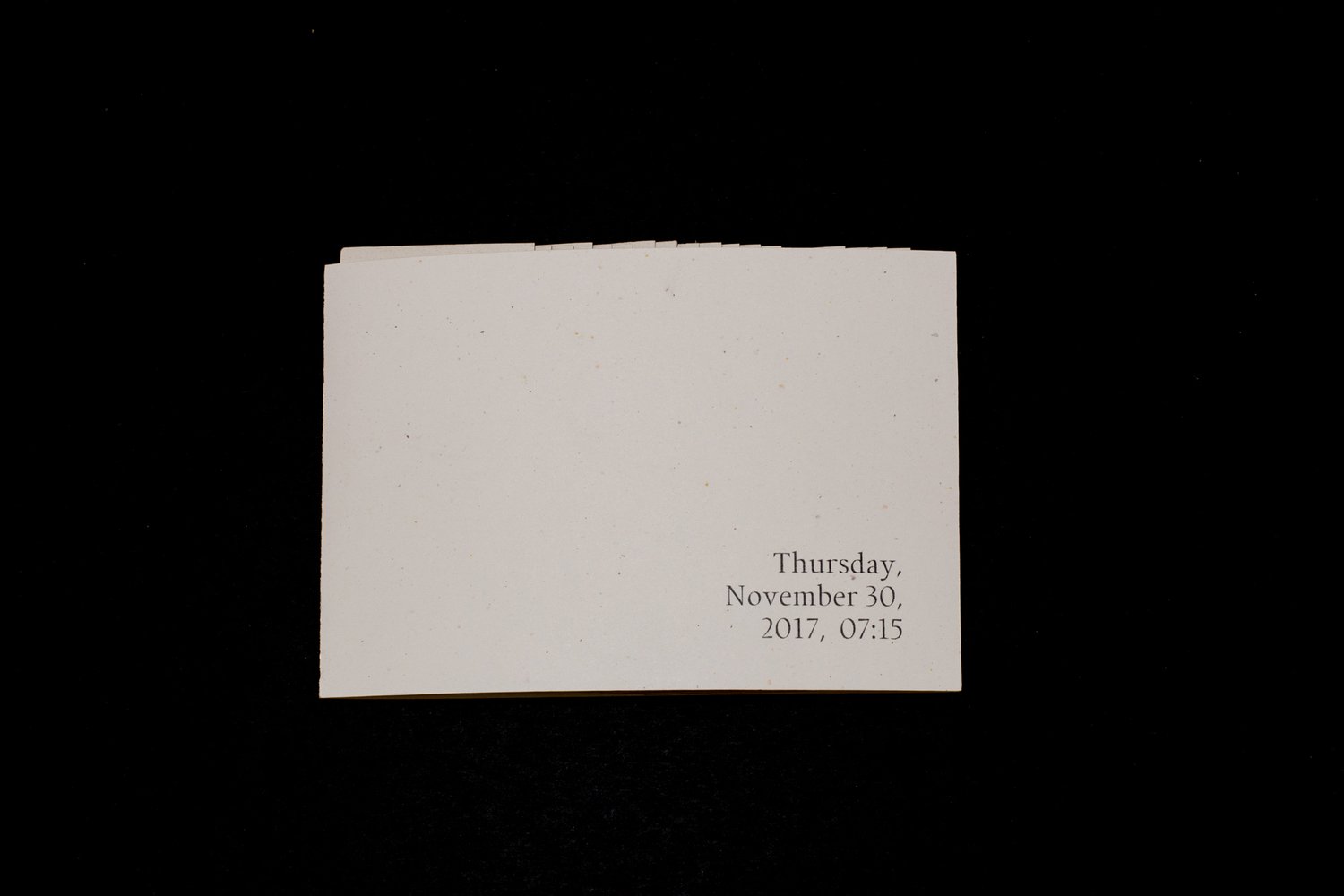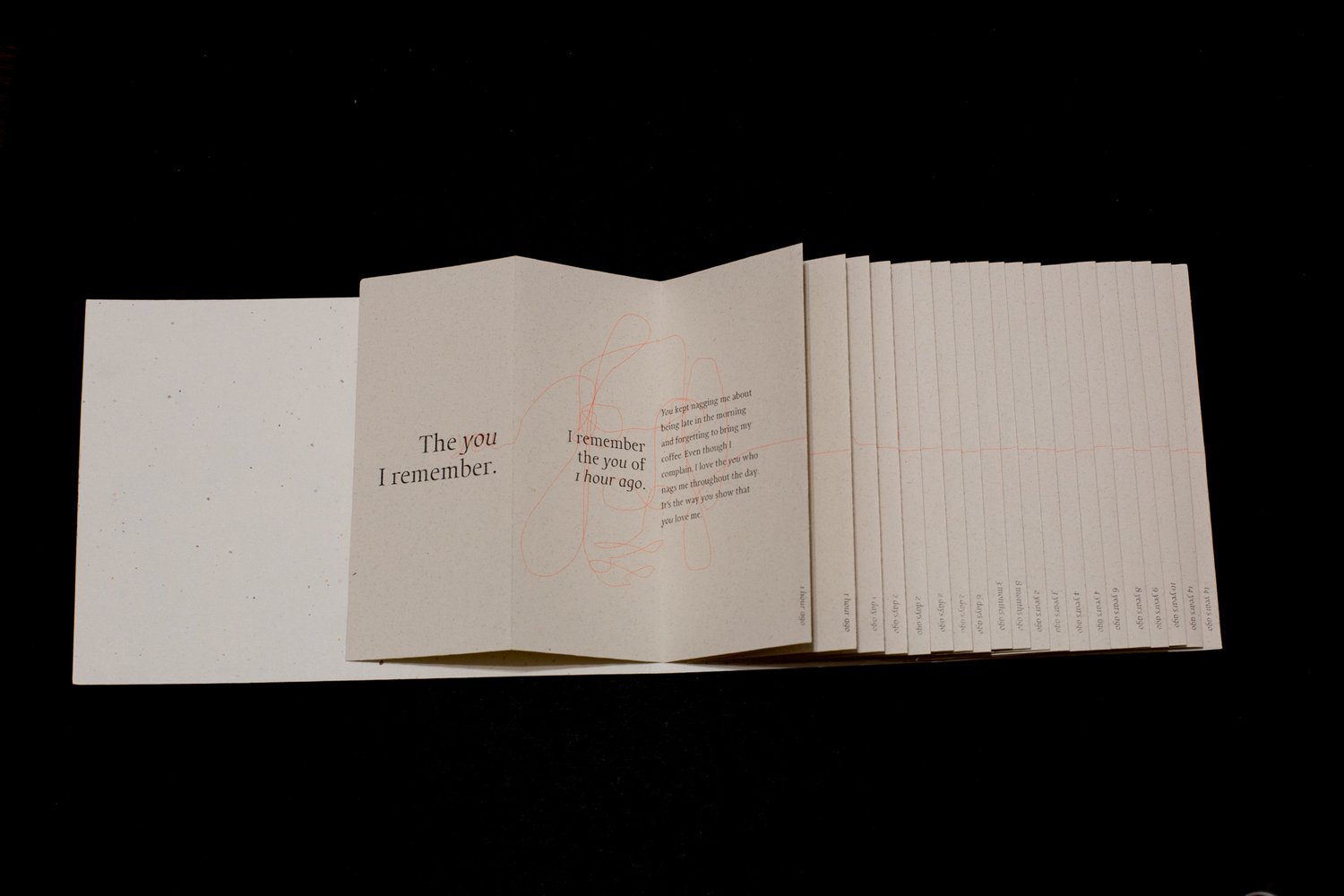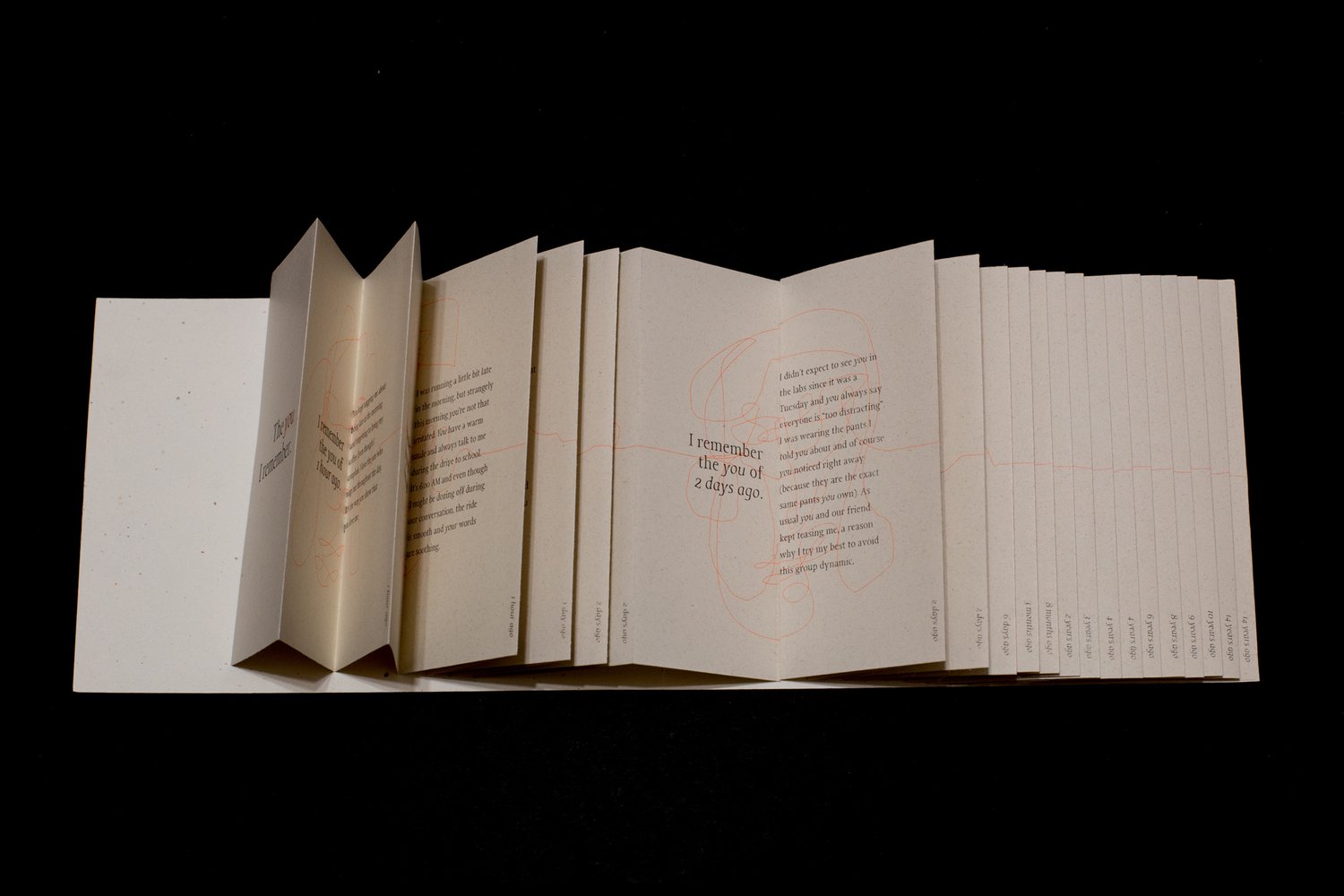 The space we exist in
Through research and my design explorations, I realized that relationships are formed and strengthened through shared experiences. From this insight, I decided to create an installation that creates unique spaces specifically designed for each unique connection. I wanted to create a space that would both morph to the person but also create an intimate space that represented both the disconnect of the current relationship and the act of moving forward to establish reconnection.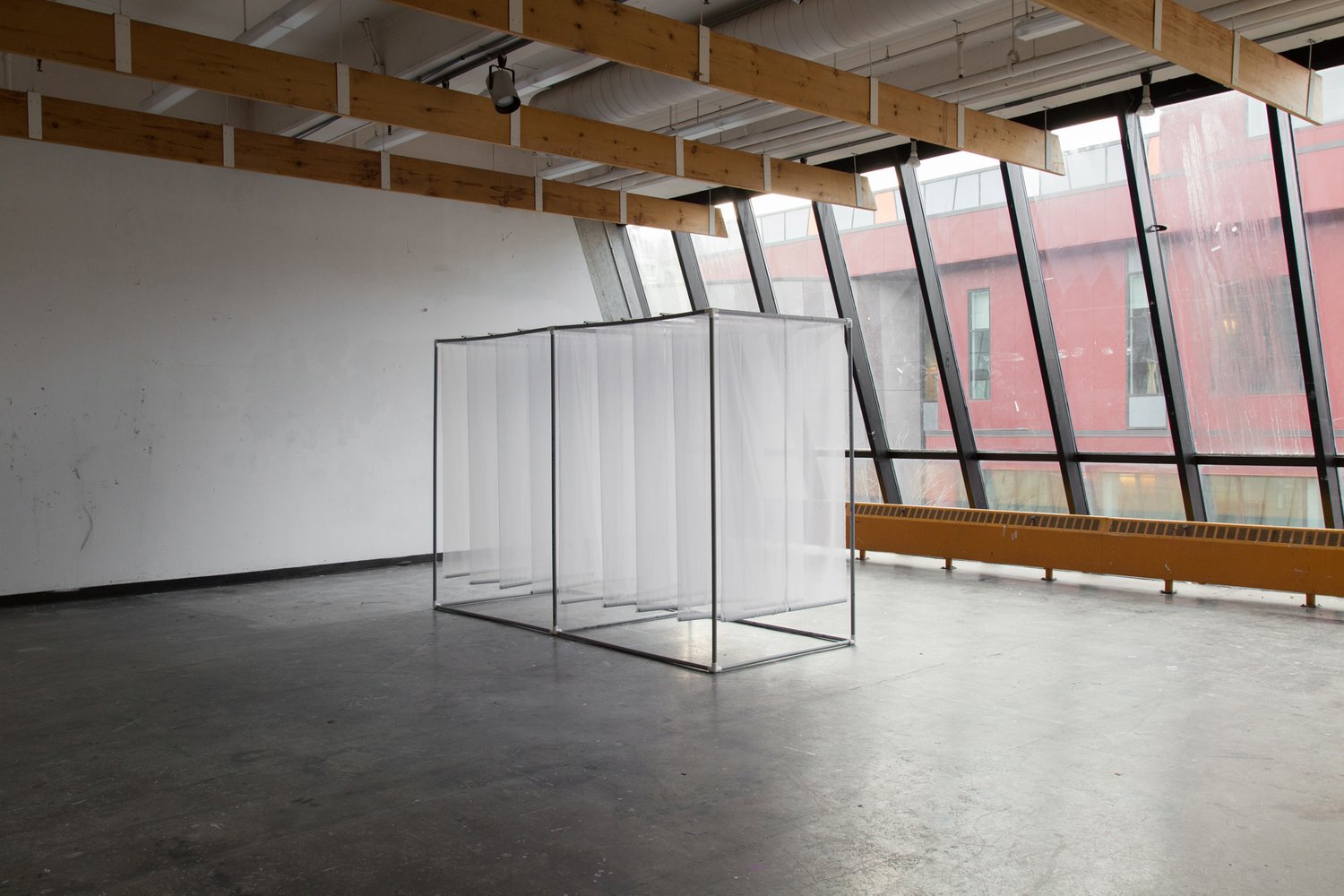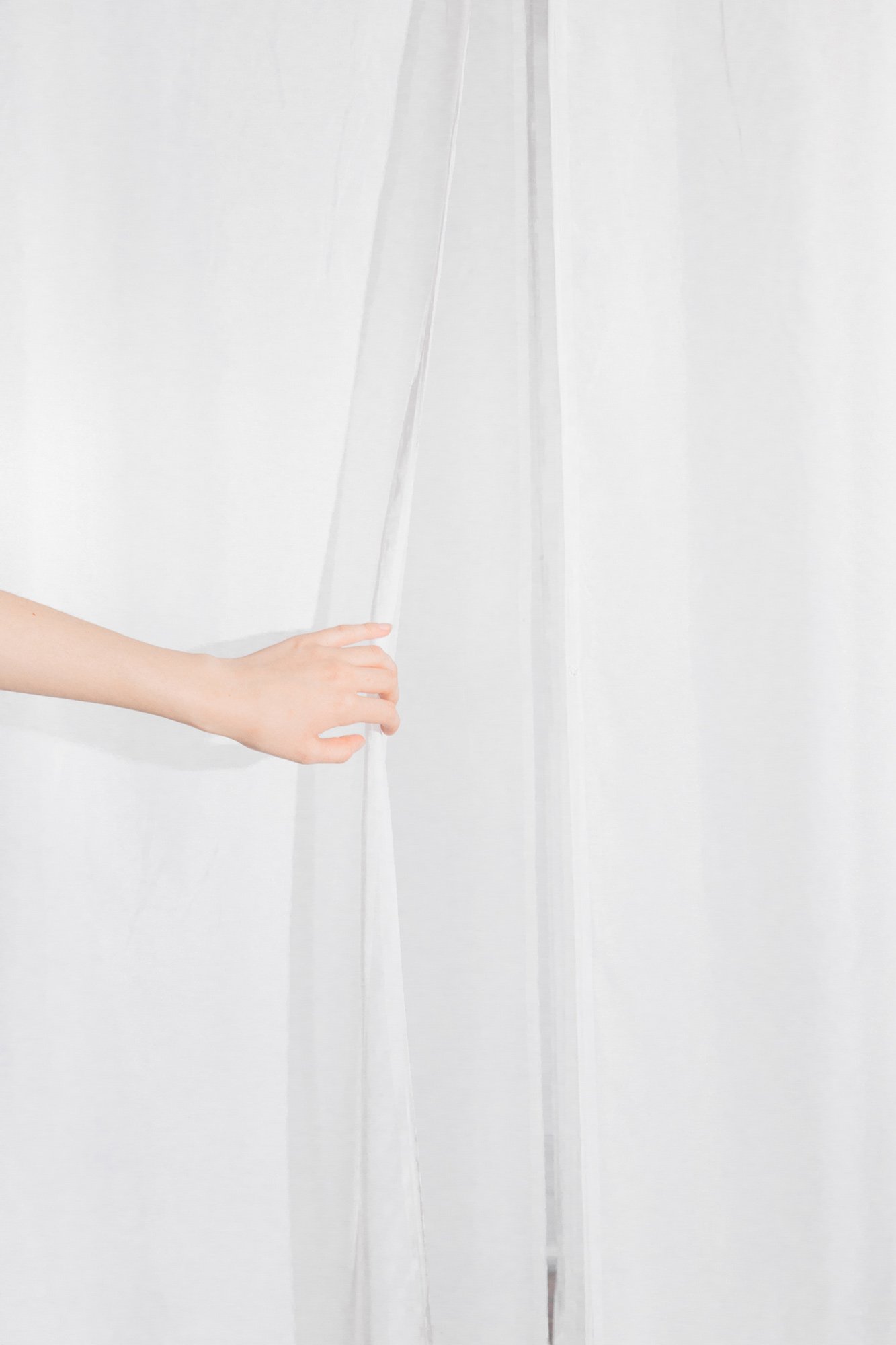 Each layer of fabric represents a year of distance between the recipient and I. These layers ultimately physically separate the two of us apart. It is only through confrontation and moving from the past to the present can the two reconnect. Past memories of collected photos and videos are projected through the fabric triggering nostalgia and acting as a transitional device as the recipient moves through time.
The installation is always personalized to the other individual in my relationship. The layers of fabric are adjustable and can be added or subtracted depending my history with the other individual. Each video projected is also specifically created to the person who enters the installation, so each individual experiences a different personalized experience.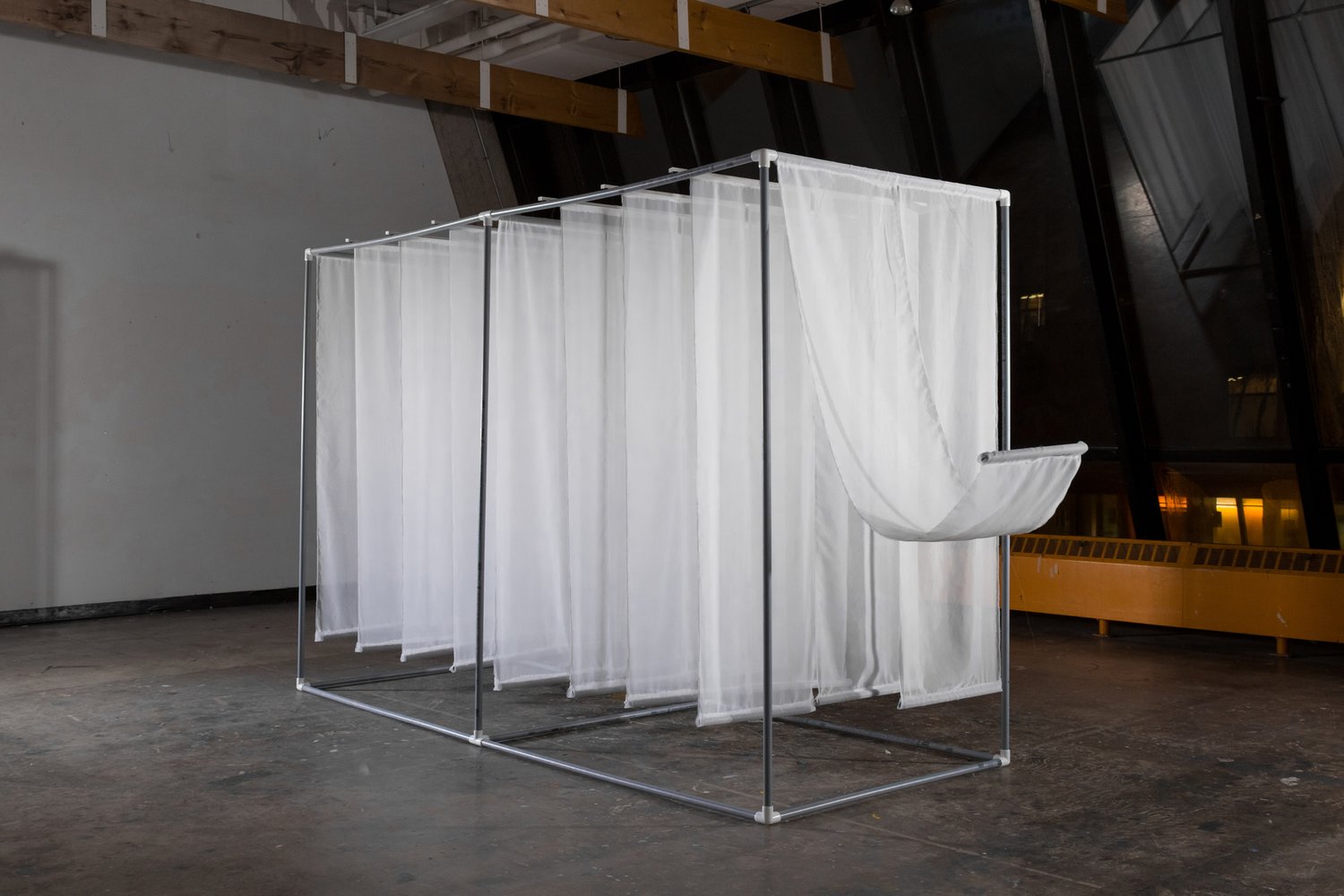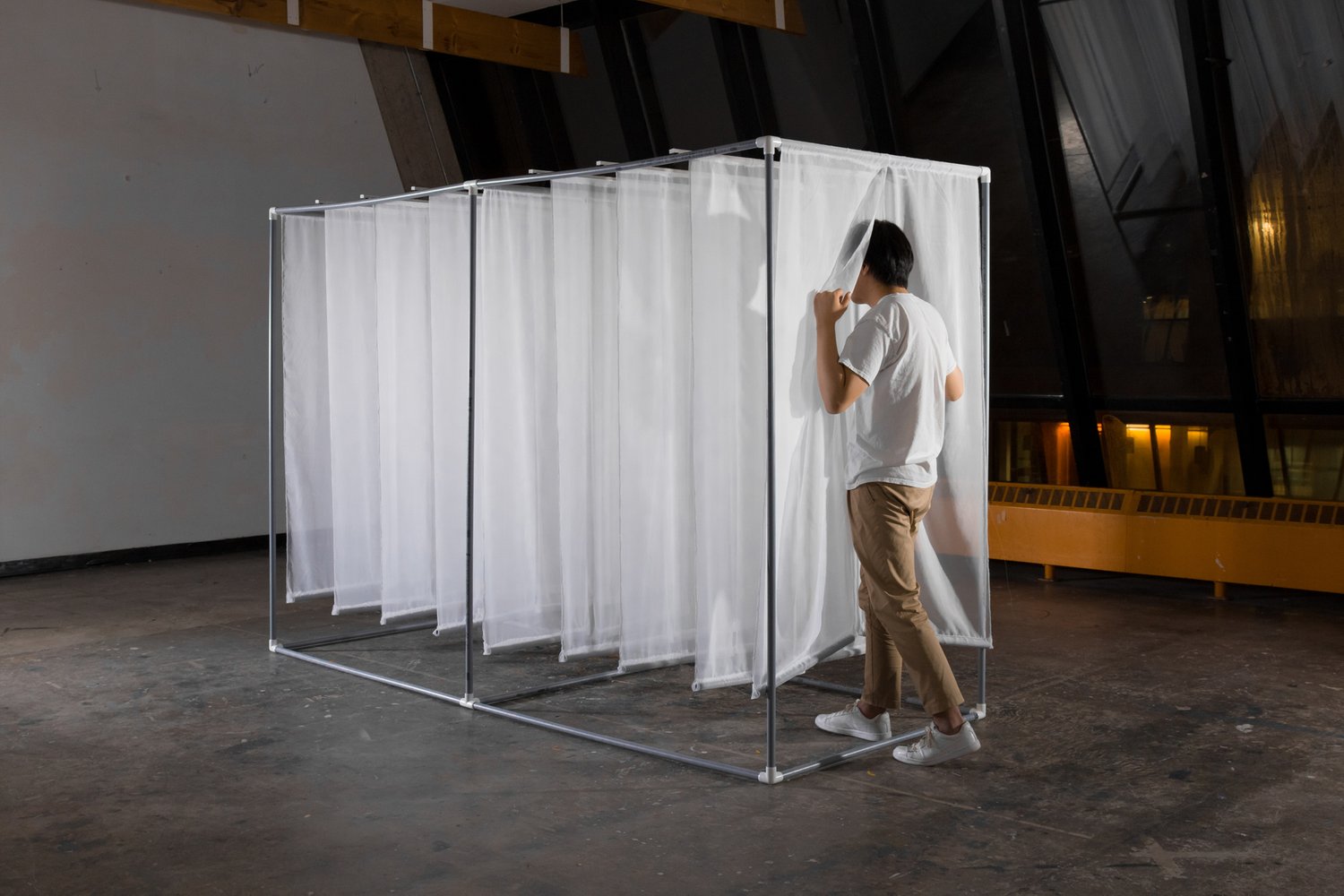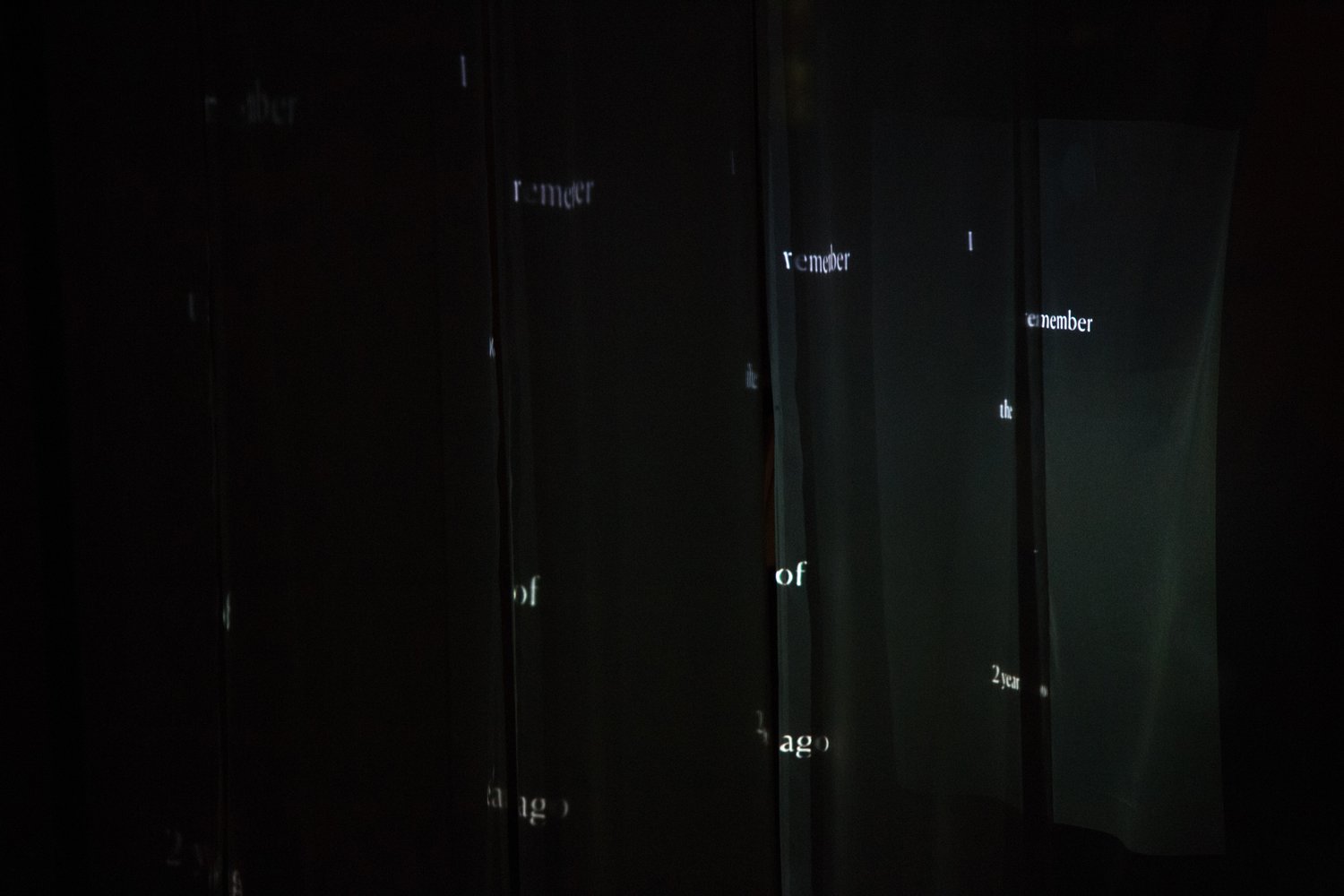 The memories are hazy with more layers of distance, but become clearer as the other approaches me. With the multiple layers of fabric, the projections also become layered and distorted with some images and video appearing merely of moving silhouettes and haunting familiar sounds.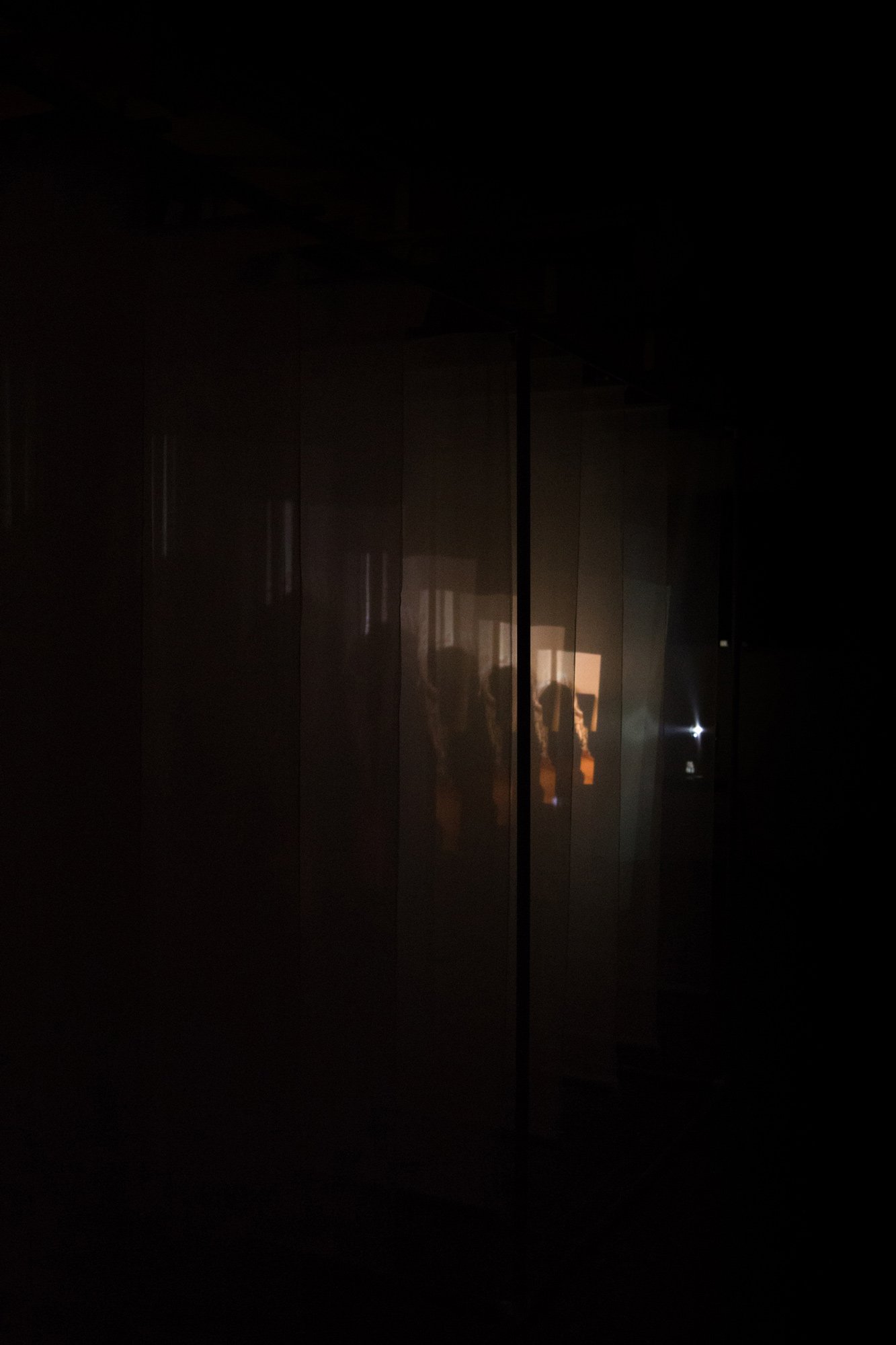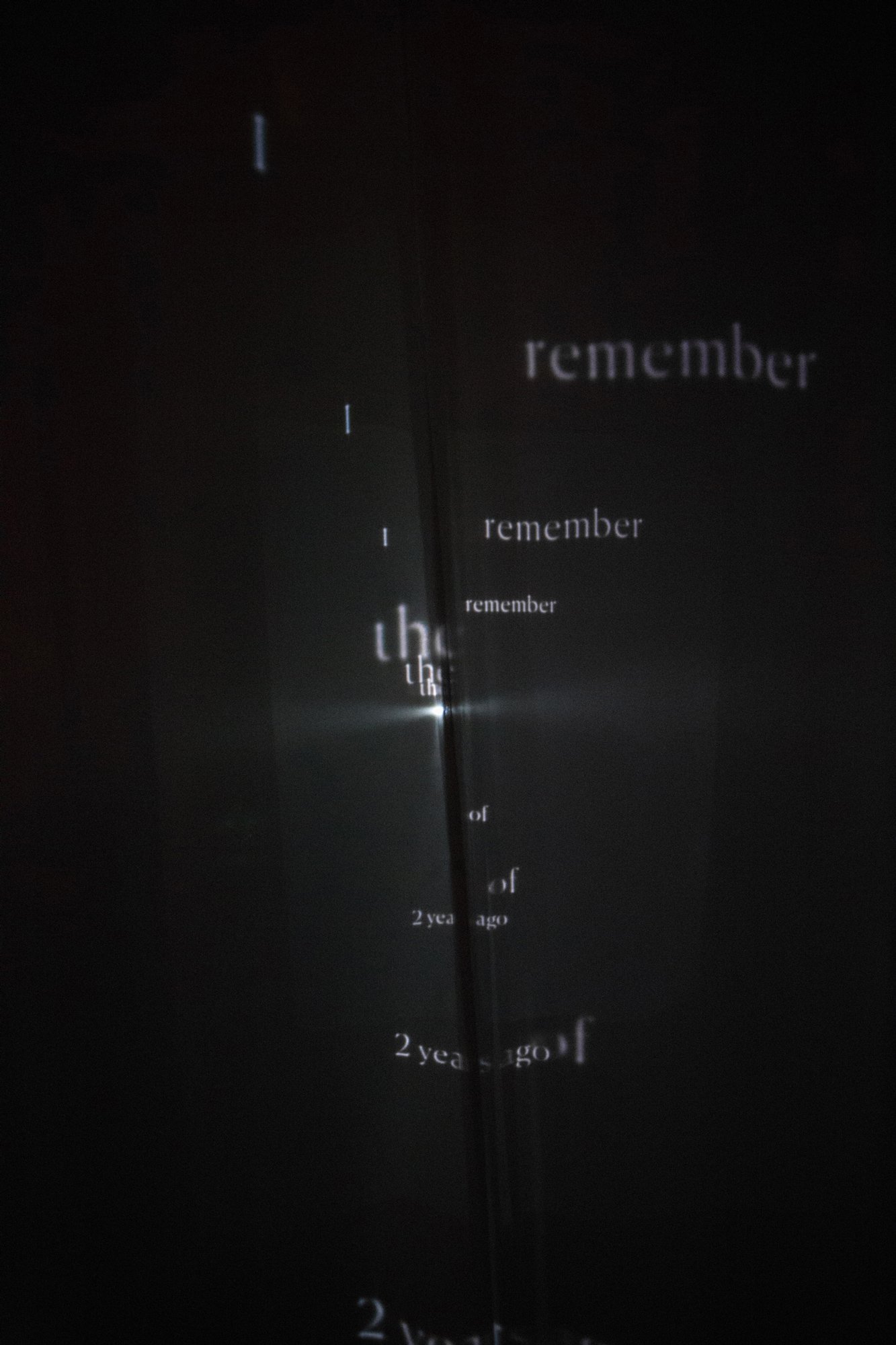 Special Thanks
To: Jamie who helped me with the entirety of this project through all my mental breakdowns. To: the guy at Home Depot who helped me figure out how to make my structure. To: the ladies at Fabricland who taught me how to cut and tear fabric. To: Rich and Loris for lending me the projector. To: my dad who taught me how to use a hacksaw. To: my mom who drove me everywhere. To: my sister who helped me build it. To: Susan and Zach who helped me make decisions. To: Judy and John who helped me document it. And finally, to: the you I remember.