CHA.IP is a Chinese Tea leaves package redesigned and tailored for tea lovers to enhance the inimitable experience of tea drinking. Our goal is to introduce Chinese tea to the World market in an innovative way by incorporating the illustrative and dynamic elements of Chinese culture into a distinctive tea package design.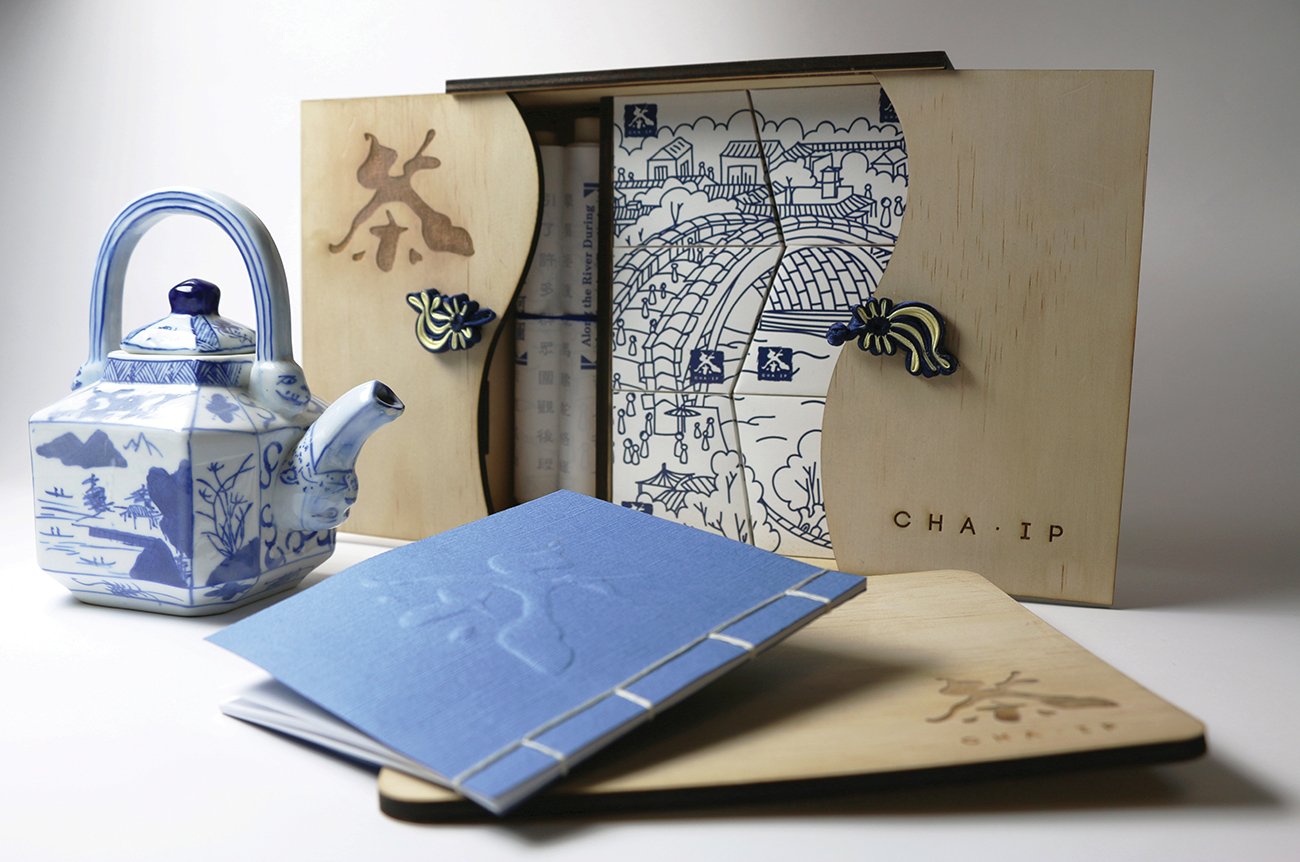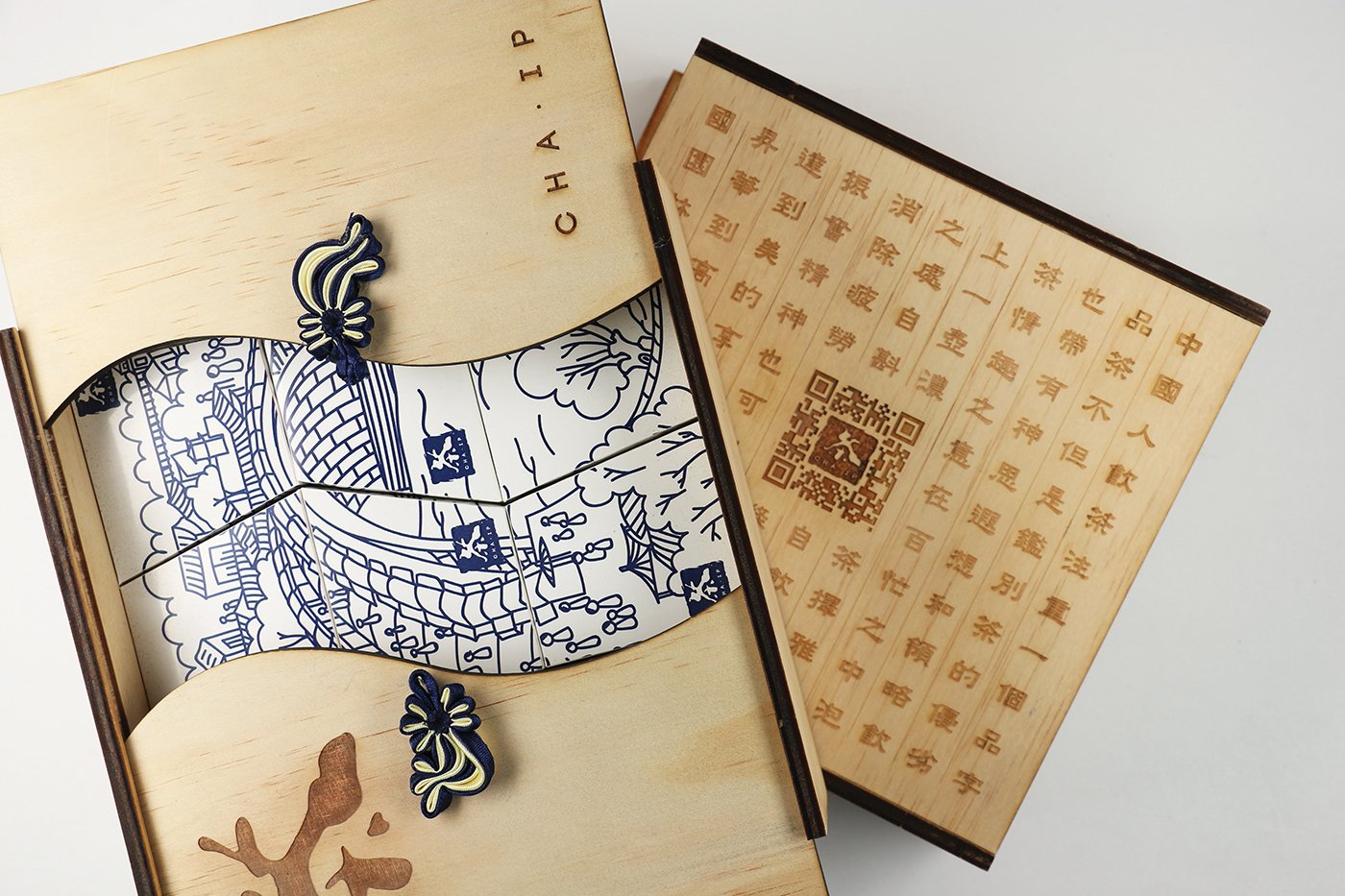 "CHA" and "IP" translate to tea and leaves in Cantonese. The overarching idea boils down to a thousand years old well-known panoramic Chinese painting " Along the River During Qingming Festival" (清明上河圖) - in the Song Dynasty, which vividly portraits trading in ancient China. The entire piece was painted in the hand-scroll format and the content reveals the lifestyle of all levels of society as well as different economic activities in rural areas and the city. The hand scroll comes with this tea package is a simplified line drawing of the famous " Along the River During Qingming Festival" (清明上河圖) painting, with English and Chinese description.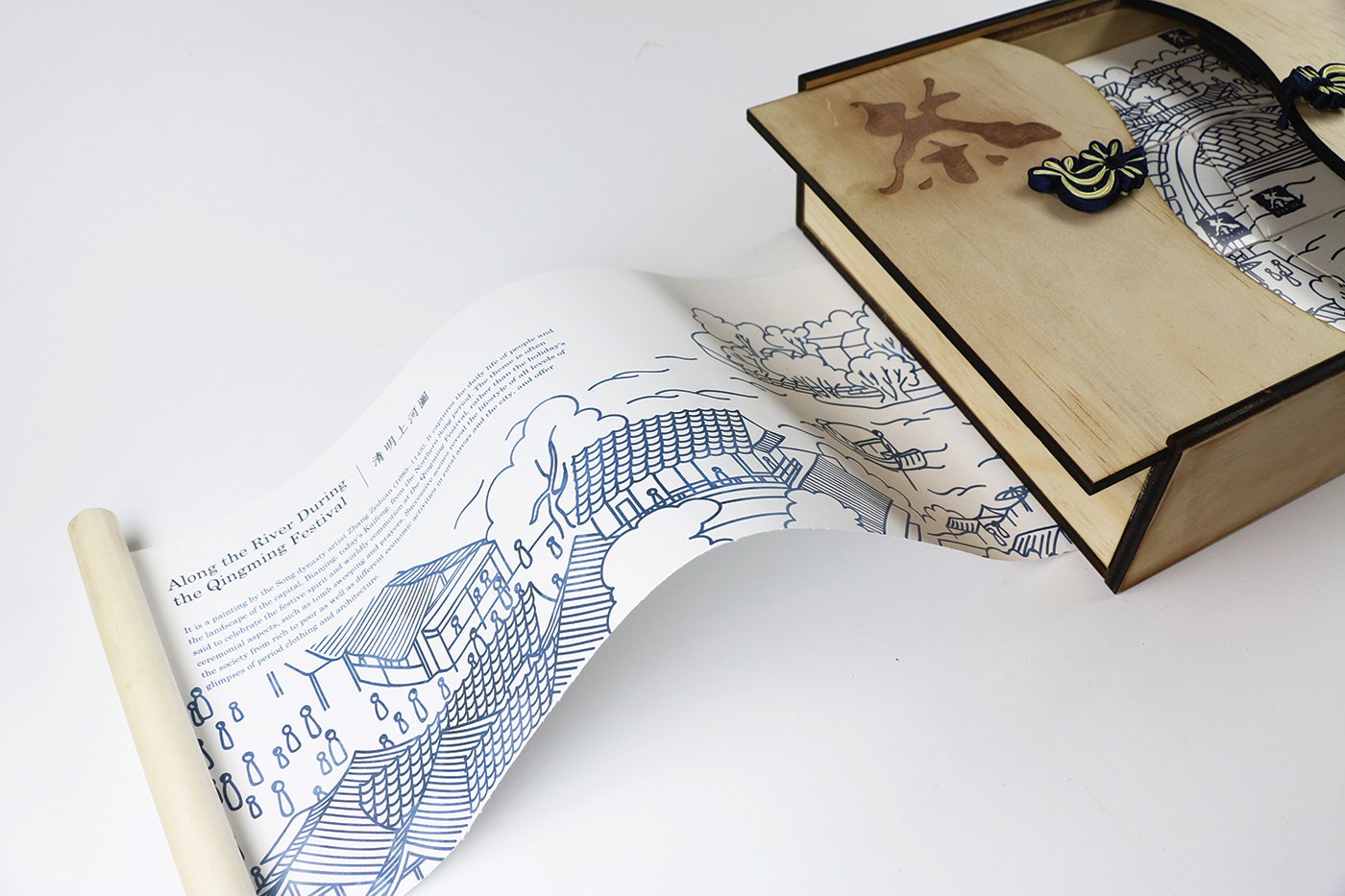 The specially-designed asymmetrical balanced covers reflect the "River" as well as implying the Chinese concept of Yin-Yang – two halves coming together to complete the wholeness, giving the tea package a sense of harmonious, beautiful proportion and balance. In Chinese philosophy, Yin and Yang describe how seemingly opposite or contrary forces may be complementary, interconnected, and interdependent. The pair of intricately knitted Chinese embroidery buttons, used for Chinese lady's Cheong-Sam, served as the lock for the container, and the detailed engravings about Chinese tea – relating the ZEN experience of tea drinking, on the back of the container, complete this unique and innovative tea package.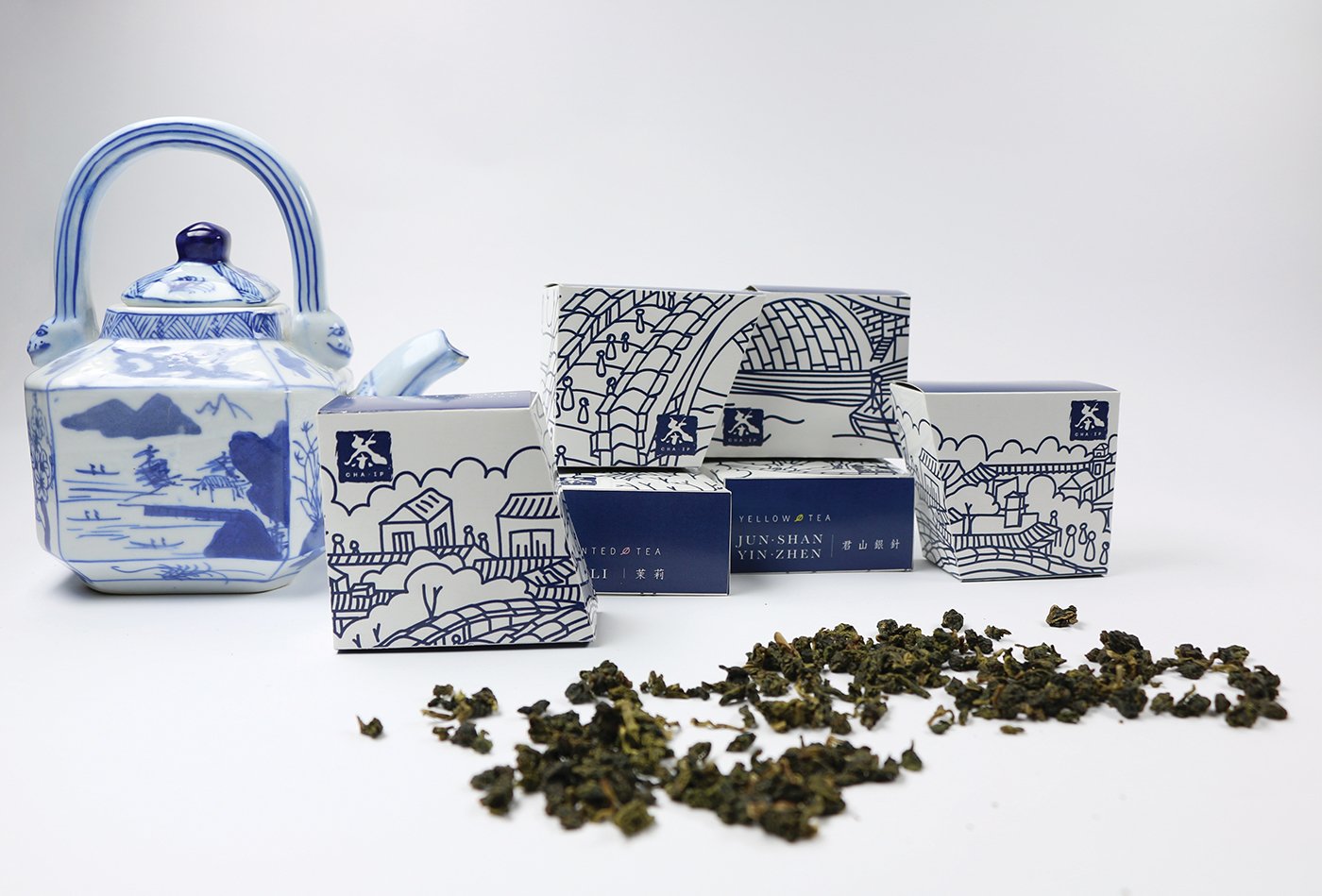 The innovative container holds six varieties of Chinese tea – Red Tea, Green Tea, Yellow Tea, White Tea, Black (Oolong) Tea and Scented (Flower) Tea, individually packed in six innovative, irregular geometric-shaped boxes, which, when displayed together, exhibit a section of the famous " Along the River During Qingming Festival" (清明上河圖) painting. The sustainable wooden container can be Refilled with Chinese tea packages or reused as a storage box for many purposes. The CHA • IP package is a perfect gift for all Chinese tea lovers.
​​​​