Background
Shiver Magazine is a magazine that focuses on all things horror related, be it real occurrences, fictitious stories, and anything in pop culture and media that fits in the category. Shiver has one rule, it won't shy away from anything; the scarier the better. The content and visual style of Shiver is meant to embody that intense energy.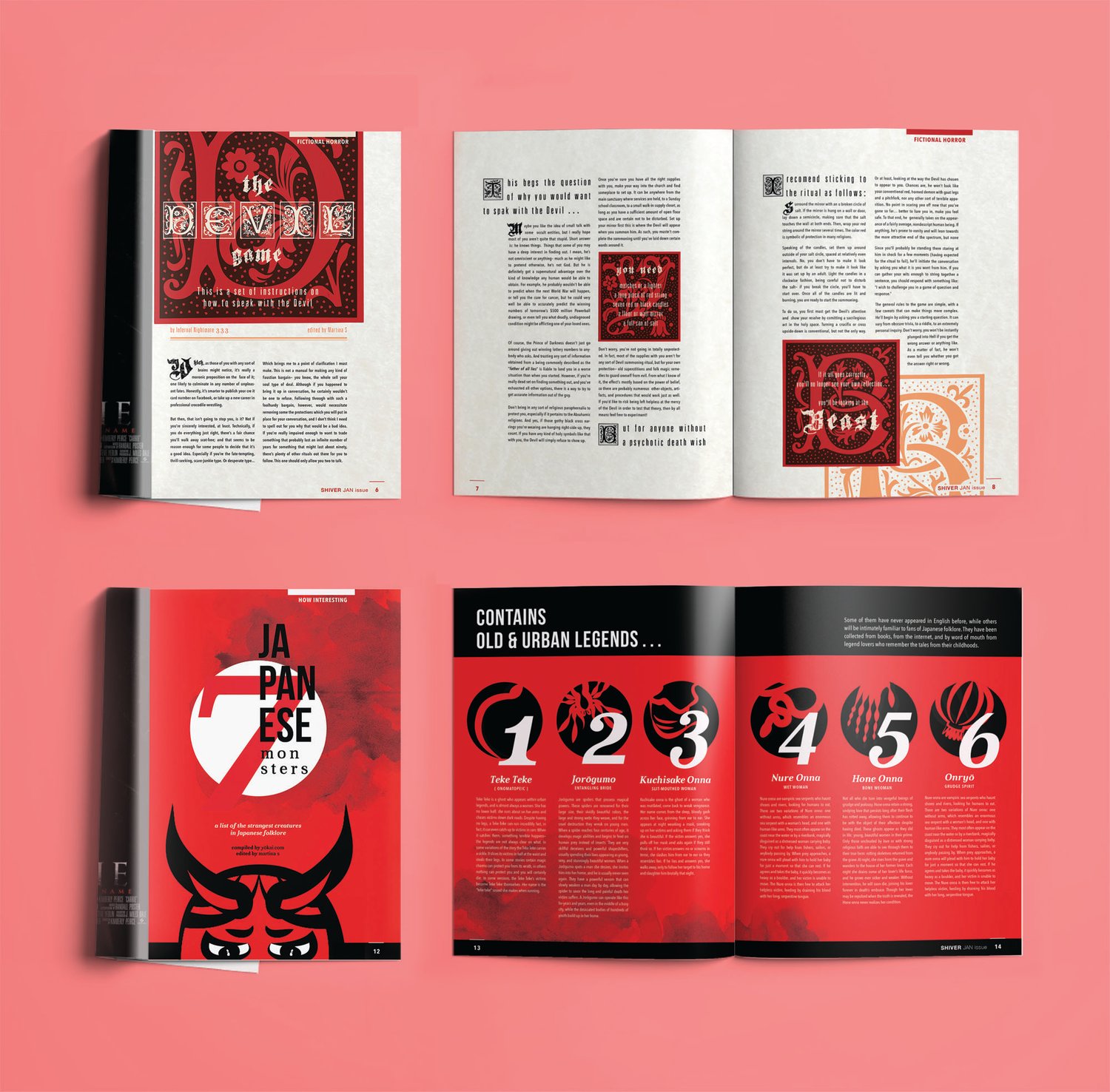 The Devil Game
This is a fictional story that gives details on how to summon the Devil in order to play a game where you must outwit him in order to receive the answer to any question you desire. Due to the subject of the story being ritualistic in theme, the aesthetic for the article was inspired by old bibles and medieval lettering. The entire treatment is made up entirely of typography, using it as both text and imagery.
7 Japanese Monsters
This is a list of seven interesting urban legends and monsters unique to Japan. Taking inspiration from traditional Japanese art and calligraphy, the images in the article all match that illustrative style. The colour scheme uses the Japanese flag colours, white and red, in combination with black in order to draw out a darker mood to better suit the theme.