About
Offside is a soccer magazine which looks at the social and political issues which affect soccer. More than just a magazine that looks at player statistics, transfer moves and league tables. Offside looks at positive and negative stories in soccer and provides a platform for discussion. This issue features stories about corruption in FIFA and the problem of racism in Russian soccer.
Features
RACISM IN RUSSIA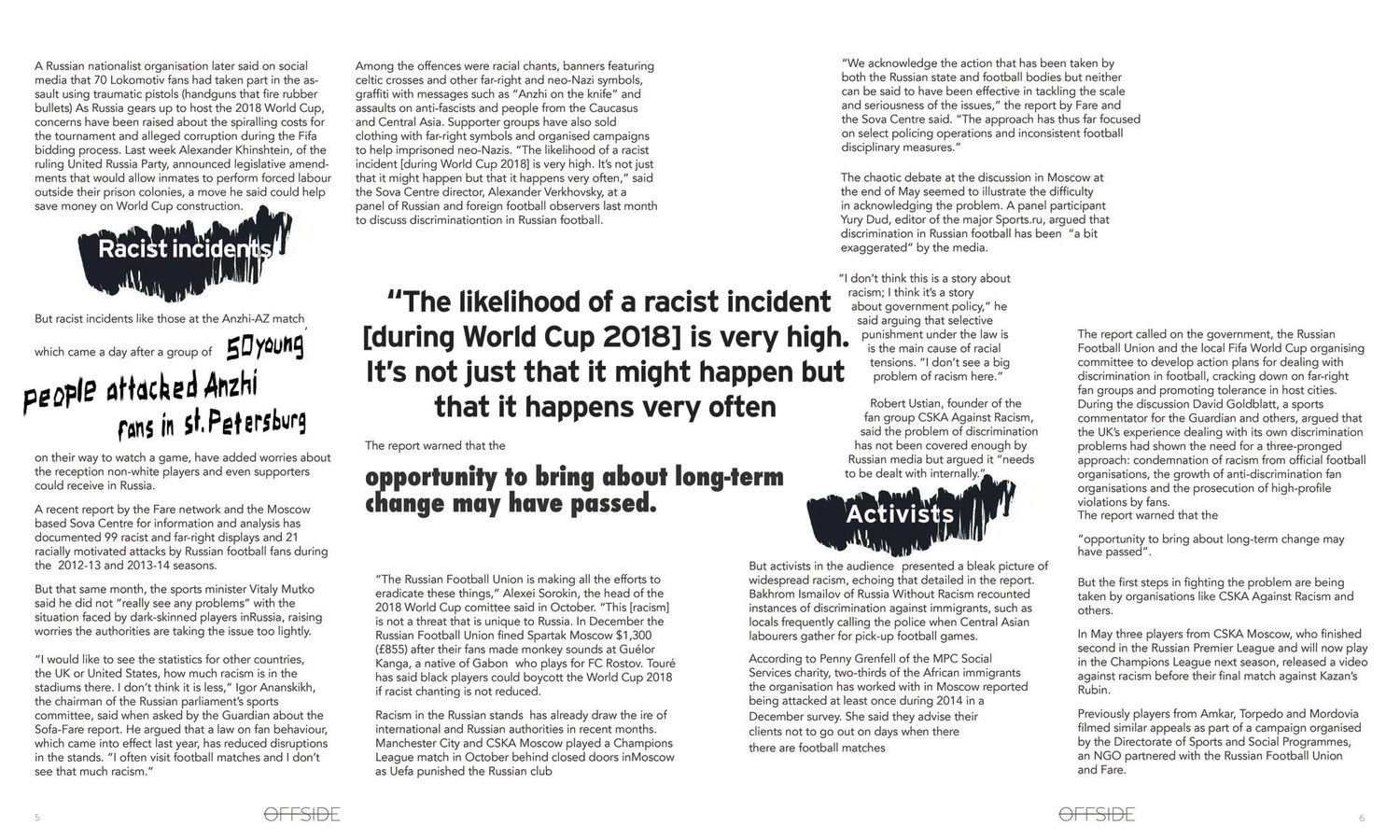 This article examines the concerns around the likelihood for racist incidents at the 2018 World Cup in Russia. It looks at incidents that have occurred and the the attitude of the authorities.
FIFA CORRUPTION CRISIS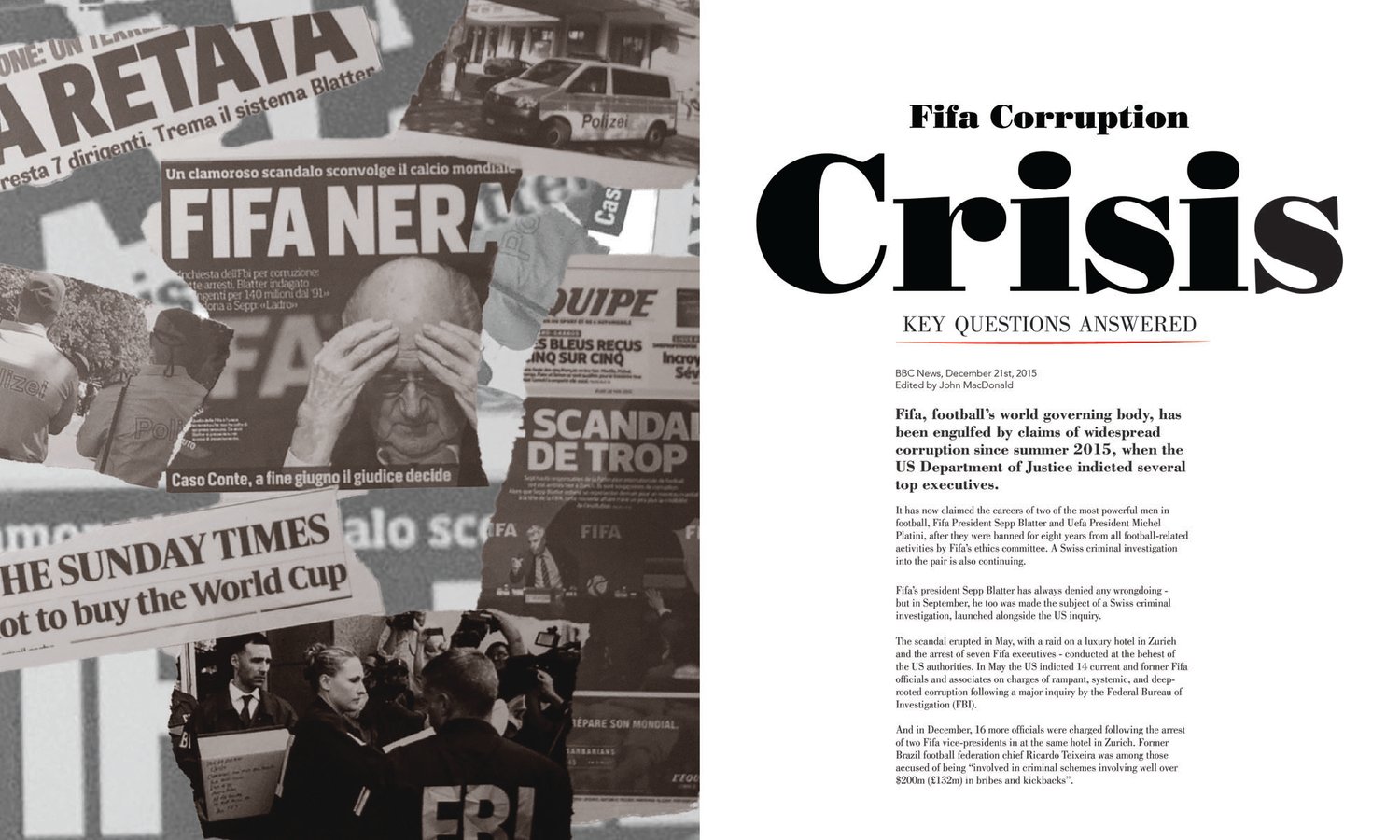 The opening spread on the corruption scandal that engulfed FIFA and the results of an FBI investigation. This article examines the extent to which soccer has been damaged by illegal activity such as bribery and money laundering.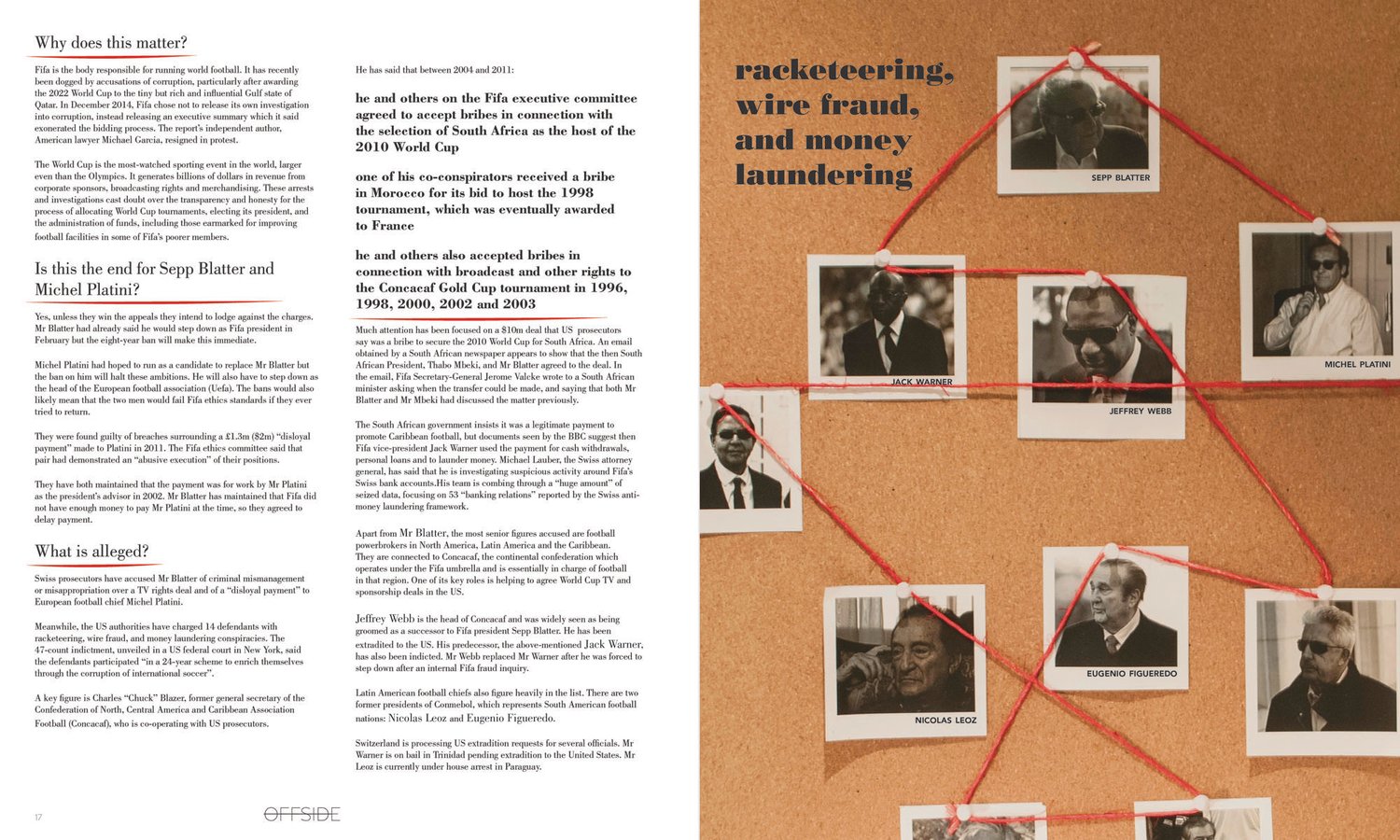 What's Next
Continue to develop and add more stories to the issue. Adding positive stories to add balance to the magazine and look at the good soccer can do for communities.