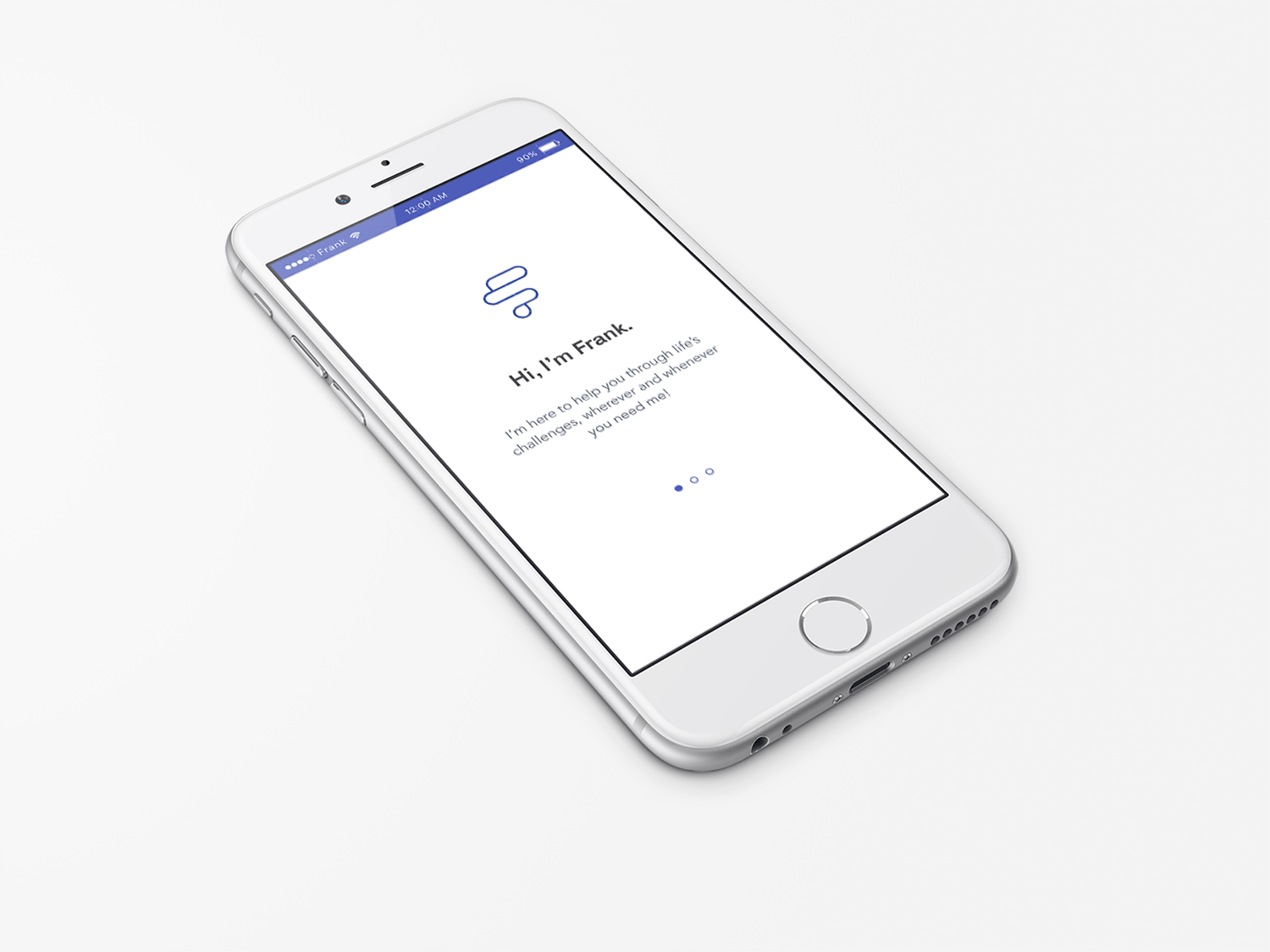 Project Overview
Frank is a compassionate and insightful AI Therapist and Life Coach, offering portable and easily-accessible advice whenever and wherever users need it most. Through open dialogue, Frank offers guidance, encouragement, and support to help users accomplish their goals and overcome challenges in life.
He is well-trained and equipped to help users combat symptoms of mood disorders, including depression and anxiety. Unlike traditional methods of therapy, Frank is there 24/7 to offer information and make suggestions specifically catered to each user and their personal needs. The more he interacts with you, the more he learns, and the better he can guide you on your own journey towards self-improvement.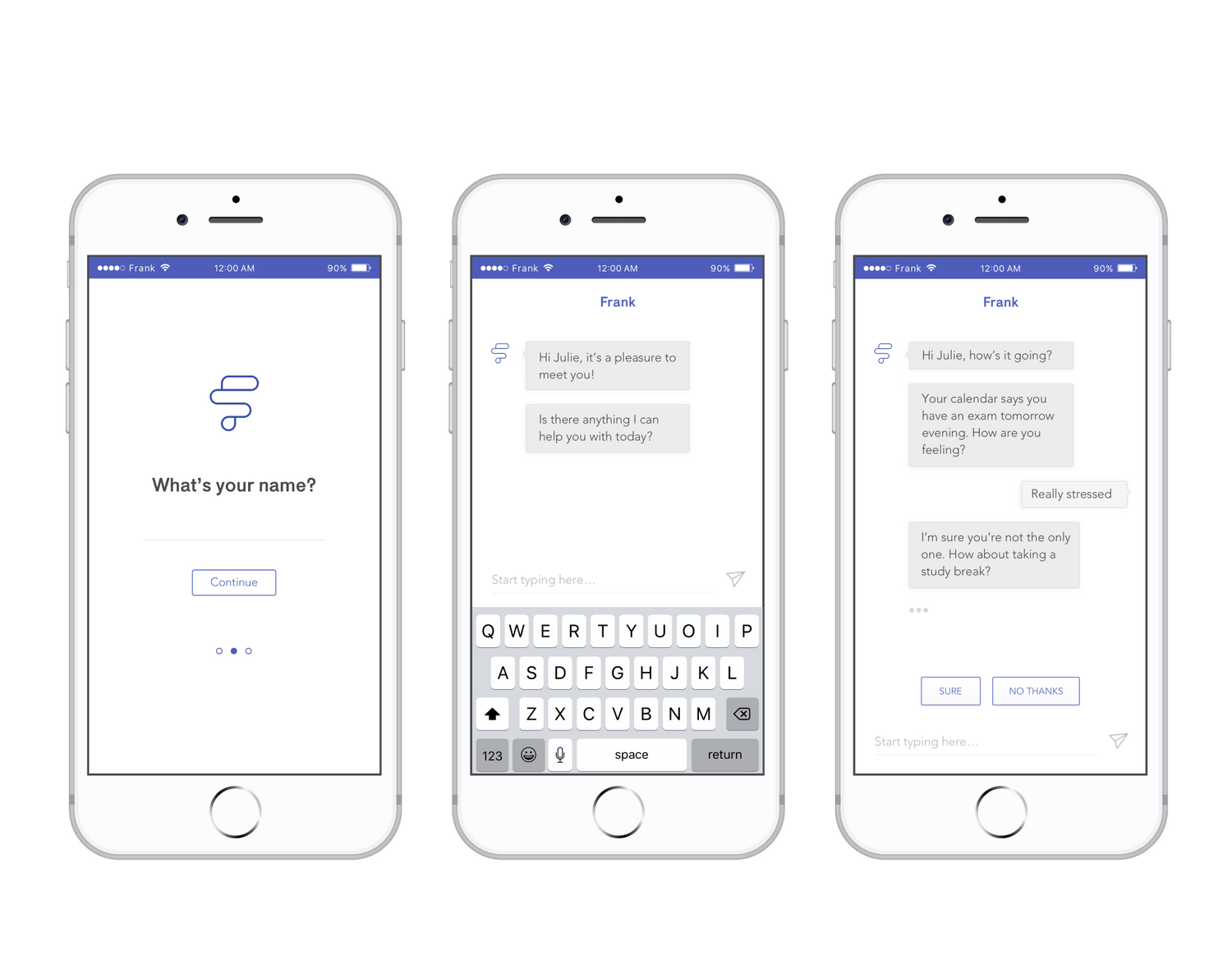 Key Features
He is funny. In addition to being helpful, Frank knows how to incorporate tasteful humour into his responses. He is able to provide entertainment based on the individual, thus improving user-retention. Humour and light-heartedness are great tools for elevating mood and counteracting negative thoughts.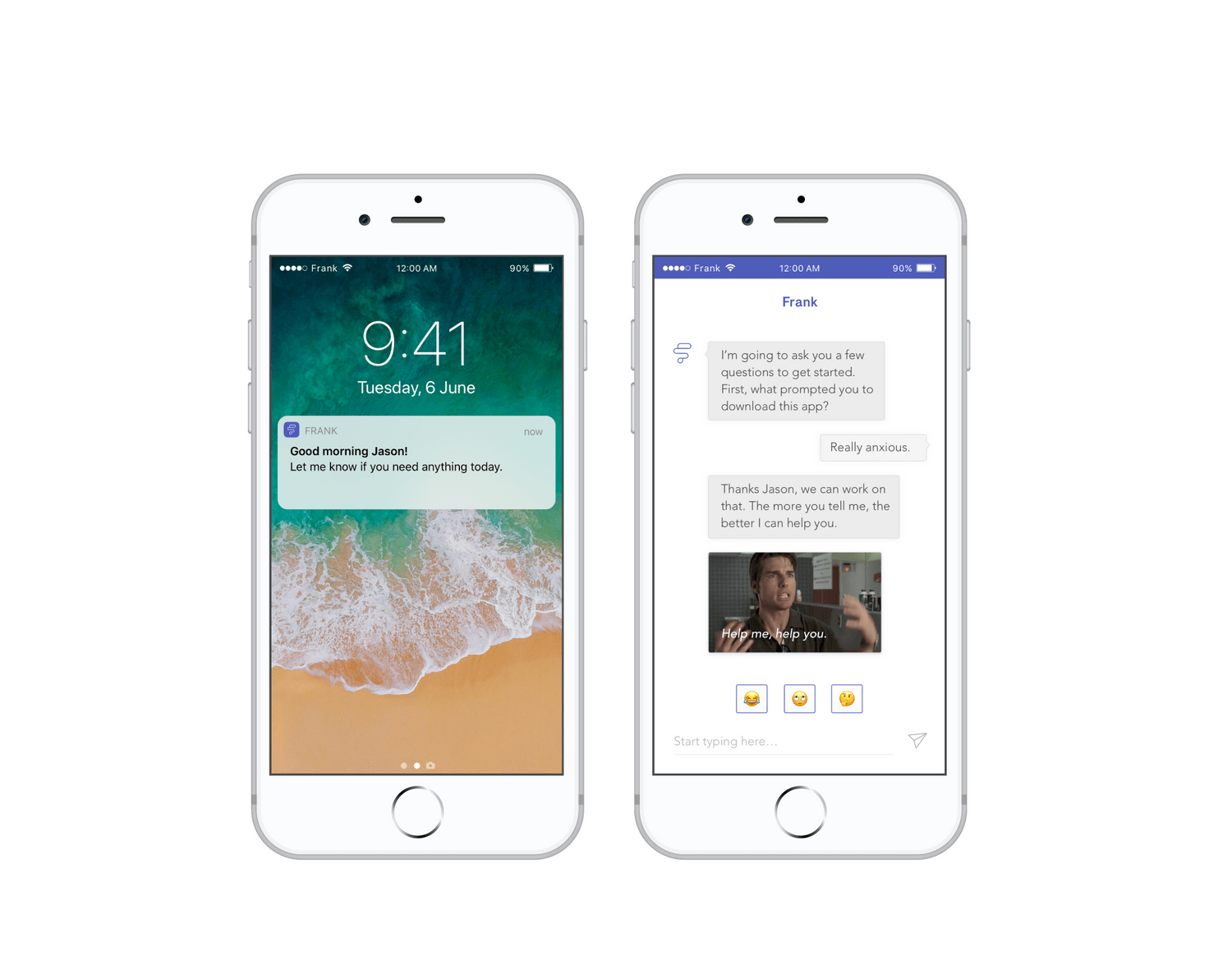 He is reliable. Frank helps individuals deal with problems as they present themselves. He is available to help 24/7 – no need to book an appointment or schedule a time to chat.
He is compassionate. Frank has the ability to express sympathy. He knows life can be challenging, and cares about finding solutions to help you grow.
He is intelligent. Frank knows how to problem solve, and is always able to suggest the most appropriate solution based on the situation and user. Not only will he provide you with the best solutions, he'll take the time to educate you on them as well. He has a perfect memory, so anything you tell him, he'll be able to recount later.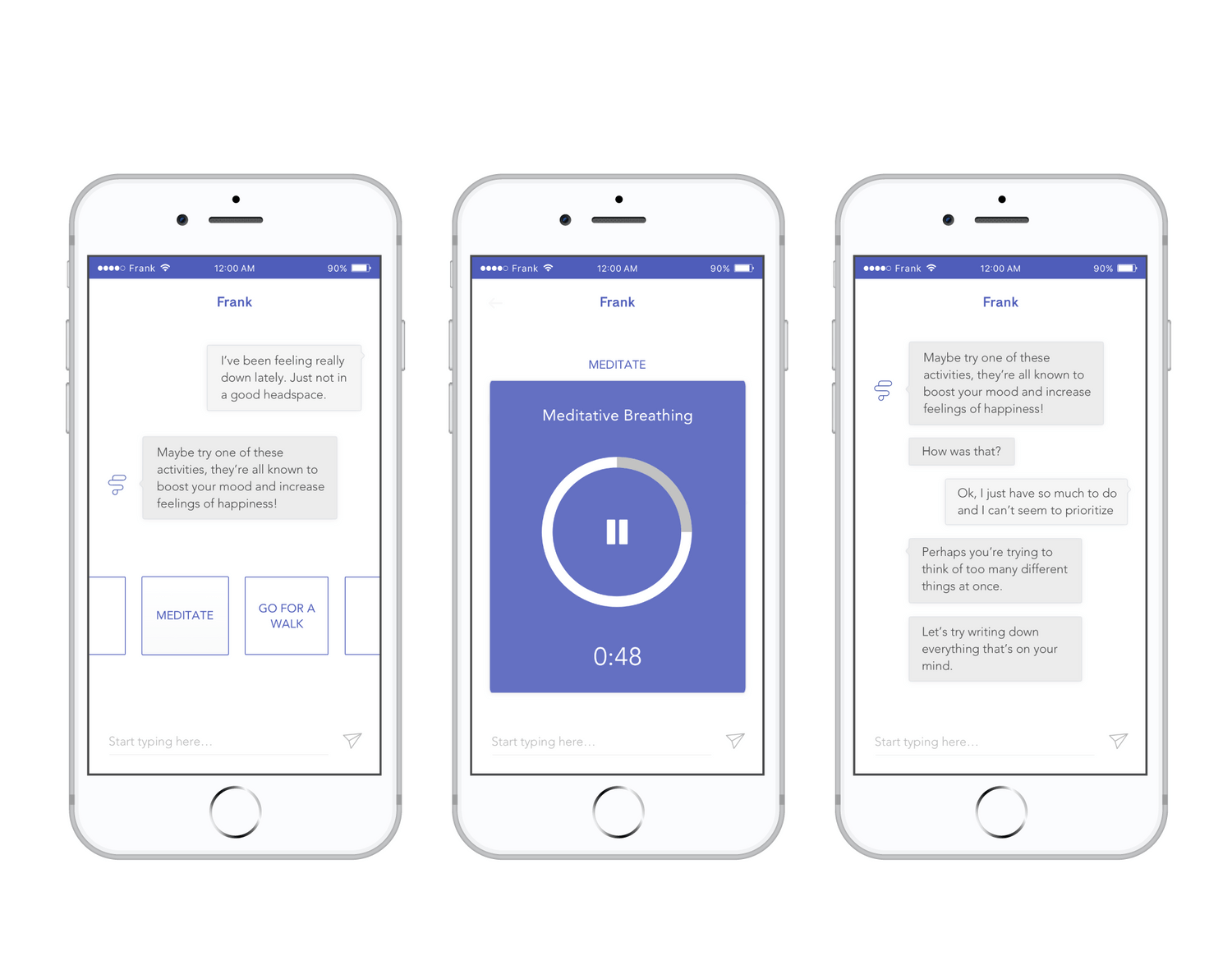 View the full project at www.amandapape.com/frank.